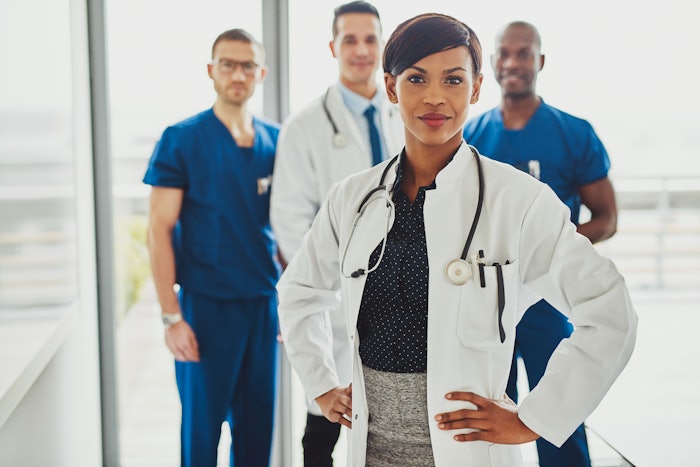 Patients trust doctors that wear white coats and formal attire more than those who don casual attire in the office, according to the outcomes of a 2020 study published in Aesthetic Surgery Journal (November 2021). 
Related: Protecting Your Back: Tips for Surgeons
Using the Amazing MTurk platform, researchers distributed a survey to English-speaking adults in the U.S. from February 2020 to December 2020. Participants were asked to evaluate six attires (scrubs, scrubs with white coat, formal attire, formal attire with white coat, casual attire and casual attire with white coat) in terms of professionalism, competency, trustworthiness, willingness to share information, confidence in the provider and confidence in surgical outcomes for male and female plastic surgeons during their first encounter in a clinic using a 5-point Likert scale. 
Related: How to Choose the Right Business Type for Your Practice
The data collected from 316 respondents (43.4% men, 56.6% women, mean age: 53.2 years) showed that formal attire with white coat received the highest scores across all metrics with the average scores on the 5-point Likert scale being:
Professionalism - 4.85
Competency - 4.71
Trustworthiness - 4.69
Willingness to share information - 4.73
Confidence in the provider - 4.79
Confidence in surgical outcomes - 4.72
The casual attire group received the lowest scores across all metrics with the average scores on the 5-point Likert scale being:

Professionalism - 3.36
Competency - 3.29
Trustworthiness - 3.31
Willingness to share information - 3.39
Confidence in the provider - 3.29
Confidence in surgical outcomes - 3.20