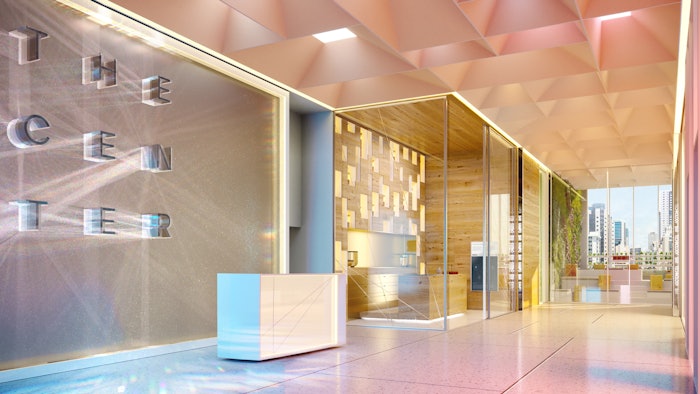 Courtesy of Blue Zones Center
Legacy Hotel & Residences has announced a joint venture deal with Adventist Health called Blue Legacy Ventures (JV). The JV will lease and operate a 120,000-square-foot health and well-being center built on Blue Zones research, which aims to improve the well-being of entire communities by making healthy choices easier in all the spaces that people live, work, learn, pray and play. 
This Miami-based Blue Zones Center will have a fully integrated wellness and medical center that focuses on keeping people well. Guests will benefit from a lifestyle approach to medicine and an evidence-based approach to well-being therapies and treatments. Services at the center will include diagnostic, surgical, medical, spa, fitness, lifestyle medicine and well-being improvement programming.
Blue Zones programming also hopes to benefit the wider Miami community by offering an on-site farmers market, a "voluntourism" program, the Blue Zones Interactive Exploratorium and more.
"Blue Zones has captured the imagination and attention of people all over the world for being a pioneer in improving the health of entire cities and helping us all get the most out of our years," said developer Dan Kodsi. "Now with The Blue Zones Center, their proven principles will come alive as hotel visitors will actually be able to see, touch and live the Blue Zones lifestyle themselves for the very first time."