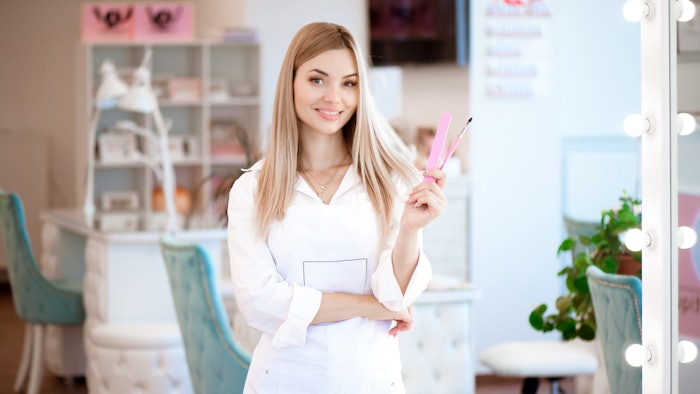 nagaets - stock.adobe.com
The first-ever Branch x Tippy Beauty and Wellness Trends Report analyzed responses from more than 500 beauty and wellness industry professionals to gauge the industry impact of tipping. The collaborated report from the Branch App and Tippy found that more than 80% of respondents find greater financial stability from tips.
Related: Rosy Salon Software Partners With Tippy for Integrated Tipping Options
Tipping plays a critical role in the lives of hospitality professionals, especially those in the beauty and wellness industry, per the report. With the rise of card-based tips and cash becoming less frequent, the report aimed to find out how stylists and other beauty wellness professionals view this shift toward digital currency.
In the Branch x Tippy Beauty and Wellness Trends Report, industry experts were asked for their views on tipping, digital payments and how tips impact their financial security and habits.
Almost half of respondents were more likely to save their tips when they received them digitally than they would with cash. The report found that 73% of stylists cited personal relationships as the top factor driving the amount of tips they receive. More than 80% of respondents feel more financial security from tips. 
Find the entire report for free on the Branch App's website.