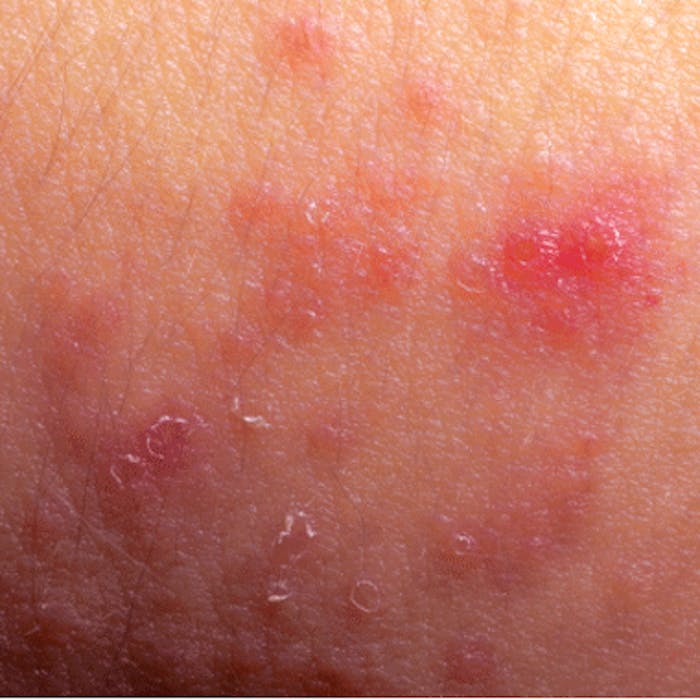 The American Academy of Dermatology has released new evidence-based guidelines for the diagnosis and assessment of atopic dermatitis based on an extensive review of the scientific literature. Published online in the Journal of the American Academy of Dermatology (December 2, 2103), the first of four sections in the guidelines of care focus on methods for diagnosing and monitoring atopic dermatitis. The guidelines also discuss measurements for disease severity and quality of life, as well as associated conditions that commonly affect patients with atopic dermatitis.
Key recommendations include:
Not monitoring patients' immunoglobulin E levels because they do not correlate with disease severity.
Physicians should ask general questions about itch, sleep, impact on daily activity, and persistence of the disease.
Physicians should coordinate with other specialties when providing care for atopic dermatitis patients who have associated conditions that affect more than the skin, such as sleep issues, asthma, food allergies, ADHD, and other psychological conditions.
According to current estimates, up to 25% of children and 2% to 3% of adults have atopic dermatitis. Studies show that the onset of atopic dermatitis is most common between three and six months of age. "This is the first guideline issued by the Academy that covers the diagnosis of a condition," said dermatologist Dirk M. Elston, MD, FAAD, president of the Academy. "Misdiagnosis of atopic dermatitis is a concern, especially for adults, and can contribute to making the disease worse. These guidelines provide criteria for accurately diagnosing atopic dermatitis that differentiate it from other conditions with similar characteristics."
Image copyright istockphoto.com