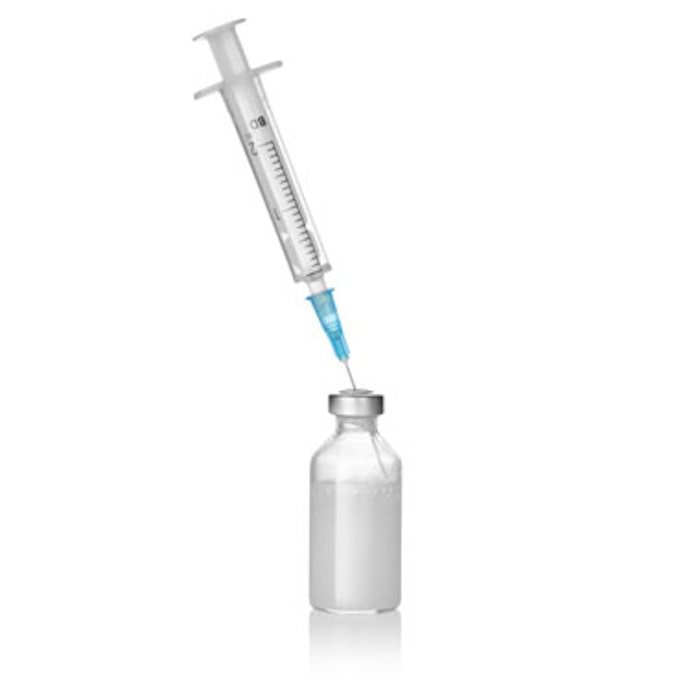 Anterios, a privately held aesthetic medicine and medical dermatology biopharmaceutical company, has announced development of a next-generation injectable botulinum toxin product, AI-09. Unlike currently commercialized botulinum toxin products that require reconstitution prior to injection, AI-09 will be packaged as a ready-to-use injectable liquid and is a complementary product to the company's topical botulinum prescription Phase IIb product ANT-1207, which is being developed for wrinkles, hyperhidrosis (excessive sweating) and acne.
"We're pleased to leverage our proprietary delivery technology platform to develop a new product that is complementary to ANT-1207," said Jon Edelson, MD, CEO and founder of Anterios. "Alongside ANT-1207, AI-09 will enable us to offer the complete breadth of next-generation botulinum-based treatment modalities that physicians are seeking for the benefit of their patients. We believe the platform has the potential to enable the development of many other proprietary biologic and small molecule products."
The company notes that AI-09 utilizes neither lyophilization (freeze drying) nor albumin, and will be packaged as a ready-to-use injectable liquid in bottles or pre-filled syringes.
Image copyright istockphoto.com