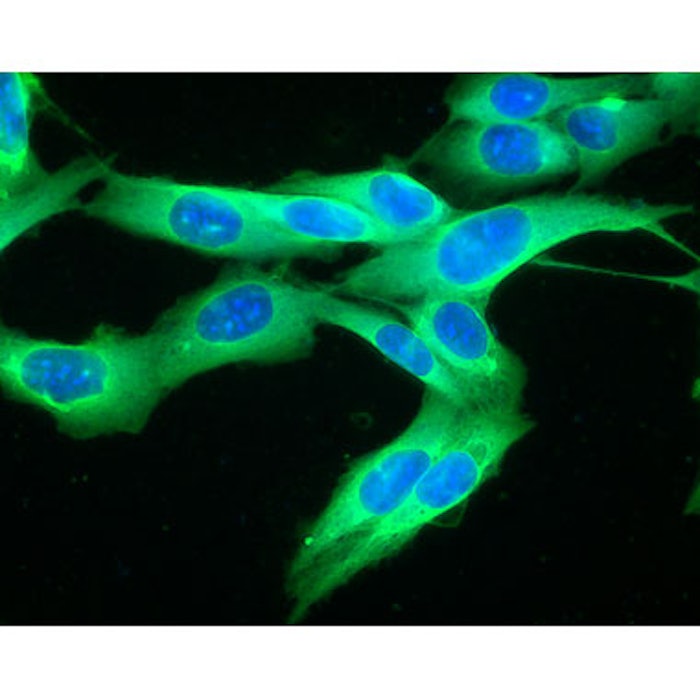 The U.S. Food and Drug Administration (FDA) granted accelerated approval—three months ahead of the goal date—to Opdivo (nivolumab), a new treatment for patients with unresectable or metastatic melanoma who no longer respond to other drugs. Opdivo inhibits the PD-1 protein on cells, which obstructs the immune system from attacking melanomic tumors. It is intended for: patients who have been treated with ipilimumab; and, in the case of patients whose tumors express the BRAF V600 gene mutation, for use after treatment with ipilimumab and a BRAF inhibitor.
A clinical trial with 120 participants showed that 32% of participants receiving Opdivo had their tumors shrink (objective response rate). The effect lasted for more than six months in approximately one-third of those who experienced tumor shrinkage. The drug was deemed safe for use in another trial with 268 participants: The most common side effects of Opdivo were rash, itching, cough, upper respiratory tract infections and fluid retention (edema); the most serious side effects were severe immune-mediated side effects involving healthy organs, including the lung, colon, liver, kidneys and hormone-producing glands.
The FDA granted Opvido breakthrough therapy designation, priority review and orphan product designation because the sponsor demonstrated through preliminary clinical evidence that the drug may offer a substantial improvement over available therapies; it had the potential, at the time of the application was submitted, to be a significant improvement in safety or efficacy of the treatment of a serious condition; and it is intended to treat a rare disease, respectively.
Image copyright Getty Images.