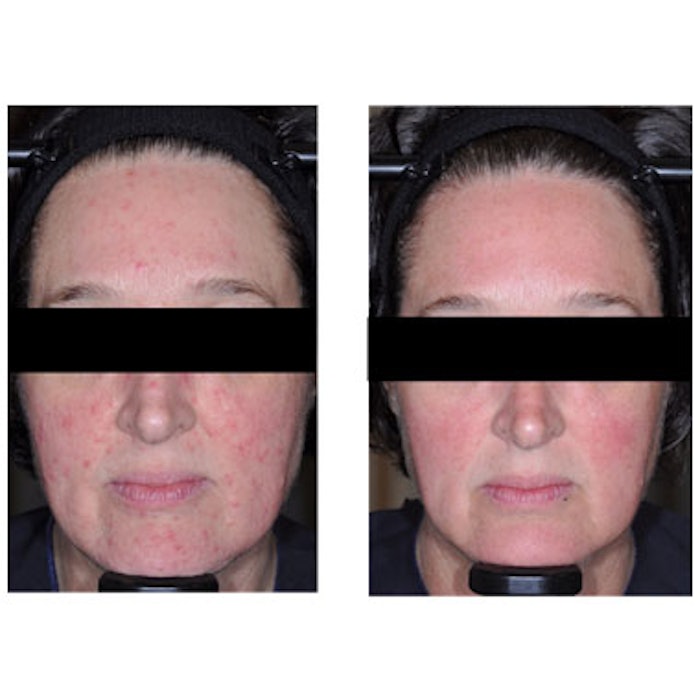 Soolantra (ivermectin) Cream 1% from Galderma has been FDA-approved for the once-daily topical treatment of inflammatory lesions, bumps and pimples associated with rosacea.
The approval of Soolantra Cream was based on two pivotal Phase 3, multicenter, randomized, double-blind, 12-week, vehicle-controlled, parallel-group studies where Soolantra met each of its co-primary efficacy endpoints. The onset of treatment effect was observed as early as Week 2, with continuous improvement in patients with inflammatory lesions. In long-term extensions to the 12-week studies, Soolantra Cream was also safe and well-tolerated for an additional 40 weeks (up to 52 weeks in total).
In a separate head-to-head study, it was also shown to be more effective than metronidazole 0.75% cream from as early as Week 3 onwards. Some study subjects experienced a burning sensation and skin irritation while using Soolantra Cream. Though the cream's mechanism of action is as yet unknown, active ingredient ivermectin has been reported to have both anti-inflammatory and antiparasitic activity.
"Rosacea is a common and challenging condition to manage as it tends to vary from patient to patient, often requiring a tailored approach. For that reason, we are always looking for innovative new treatments," said Linda Stein Gold, MD, Galderma consultant and clinical investigator for the Phase 3 studies of Soolantra Cream. "While some rosacea treatments for the common bumps and pimples of the condition may take more than four weeks to show effect, Soolantra Cream may provide initial results as early as week two."
Before and after images taken at baseline and 12 weeks. Courtesy of Galderma.