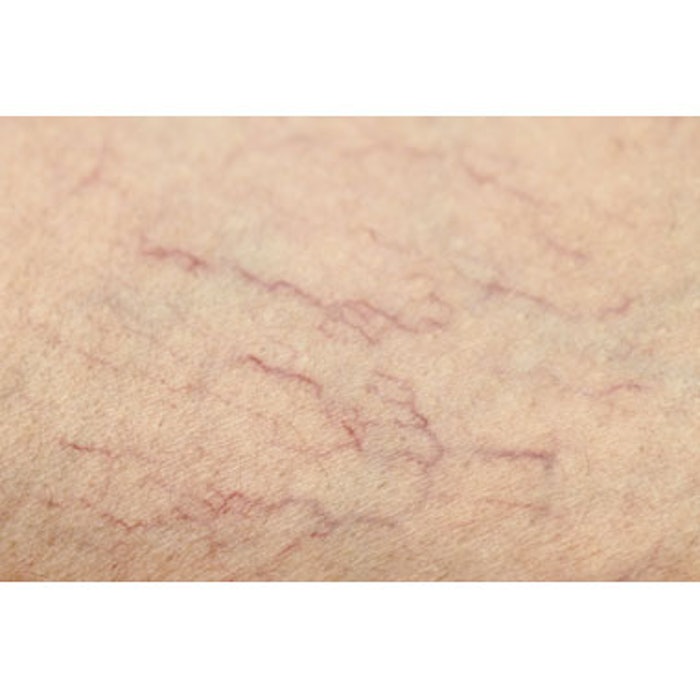 Patients who undergo sclerotherapy for reticular chest veins report high satisfaction with minimal adverse events. Daniel P. Friedmann, MD, FAAD, Mitchel P. Goldman, MD, FAAD, and Andres E. Cruz-Inigo, MD, performed a retrospective study of 12 patients who underwent a total of 14 treatment sessions with 0.25% to 0.5% sodium tetradecyl sulfate (STS) foam using a 1:4 liquid-air ratio. The patients were followed for a mean length of 3.7 years.
Patients answered a telephone-based questionnaire on improvement and satisfaction with the procedure. Overall, patients reported scores of 2.4 ± 0.8 for overall improvement (0 = none, 1 = mild, 2 = moderate and 3 = complete resolution) and 1.75 ± 0.6 for satisfaction with results (0 = not satisfied at all, 1 = mildly satisfied and 2 = very satisfied) with minor treatment-related adverse events. The study, published in Dermatologic Surgery (January 2015), concluded, "Foam sclerotherapy with STS is effective for management of reticular veins of the chest with an excellent safety profile and high long-term patient satisfaction."
Image copyright Getty Images.