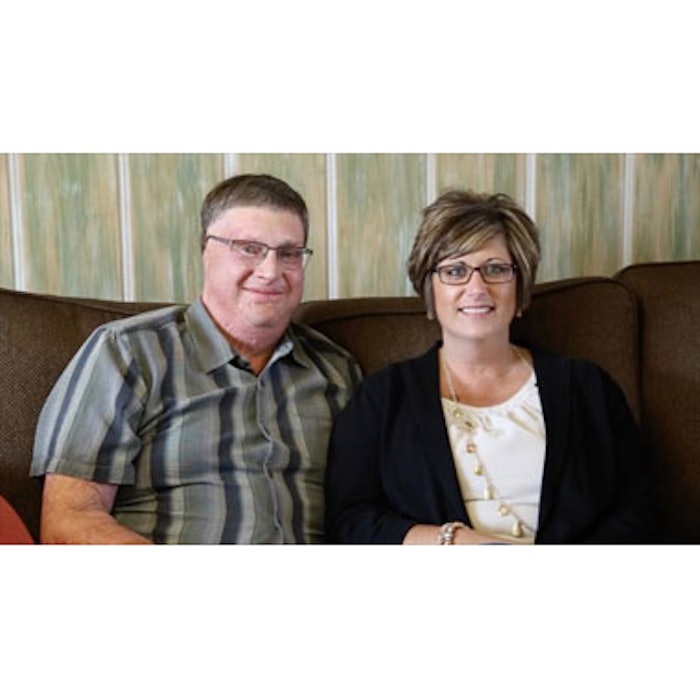 Bio-Oil, makers of Bio-Oil moisturizing oil for scars, stretch marks and aging skin, has released a burn survivor documentary to help raise money to support the Phoenix Society, the leading national nonprofit organization dedicated to empowering individual's affected by burn injuries. Every time the video is shared, Bio-Oil will donate $1 on behalf of the brand (up to $25,000) to the Phoenix Society. The check will be presented during the World Burn Congress taking place October 21-24.
You can view and share the video online at: https://www.facebook.com/biooilusa/videos/vb.602154446527495/93004428373...
Photo Caption: David Brent Bowers (47), who was injured in an explosion at work, and wife Carly Dougherty Bowers (42) of Lagoda, Indiana, share their story of survival and treatment.