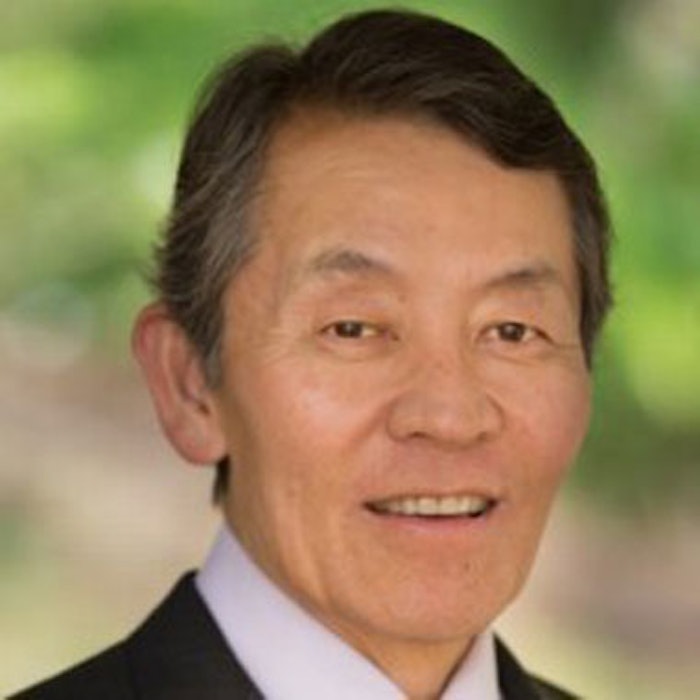 The American Society for Aesthetic Plastic Surgery (ASAPS) elected new officers during the Aesthetic Meeting 2017 last week. Clyde H. Ishii, MD, a board certified plastic surgeon operating a private practice in Honolulu, is the new president.
Dr. Ishii has served on ASAPS' Board of Directors and has been an integral contributing member on multiple ASAPS committees including Finance and Investments, Residents and Fellows Forum Subcommittee, Medical Students committee, New Member Committee, Residents Blog Subcommittee, Program committee, Teaching Course subcommittee, Webinar subcommittee, Future Leaders committee, Traveling Professor Program, International Visiting Fellow Program, Publications Committee, Industry Policy Committee, Conflict of Interest Committee, Product Development Committee and the Women's Aesthetic Surgery Committee. Dr. Ishii is also an active participant with the Society's research arm, the Aesthetic Surgery Education and Research Foundation and served as ASAPS' Membership Commissioner between 2010 and 2013. He is currently the chief of plastic surgery at Honolulu Shriners Hospital and has been in private practice in Honolulu since 1986.
"It is a distinct honor to assume the role of president of The Aesthetic Society. I look forward to continuing to work with my peers, the top, board certified aesthetic plastic surgeons in the industry, to grow the society's membership and to continue our mission of patient safety and education," said Dr. Ishii.
Other newly elected officers serving on ASAPS' Executive Committee include:
President-Elect: W. Grant Stevens, MD of Los Angeles. Dr. Stevens is the medical director of Marina Plastic Surgery and a clinical professor of surgery at the University of Southern California division of plastic & reconstructive surgery. He is an active member at Marina Del Rey Hospital, where he served as chairman of the department of surgery. He is also the past chairman of the liposuction committee and the past co-director of the breast center. He also serves on the editorial board for the Aesthetic Surgery journal.
Vice President: Charles H. Thorne, MD of New York City. Dr. Thorne is chairman of the department of plastic surgery at Lenox Hill Hospital and Manhattan Eye, Ear and Throat Hospital and is a tenured professor at NYU. He has served on the American Board of Plastic Surgery and was elected chair of the board in 2014-2015. Dr. Thorne has served as the Cosmetic Section Editor of the Journal of Plastic and Reconstructive Surgery, editor-in-chief of the Grabb and Smith Plastic Surgery Textbook, chief of plastic surgery at Bellevue Hospital, director of the NYU Plastic Surgery residency program and was president of the Northeastern Society of Plastic Surgeons in 2003.
Treasurer: Herluf G. Lund Jr., MD of St. Louis. Dr. Lund is the president of St. Louis Cosmetic Surgery, a four-member plastic surgical group in private practice specializing in aesthetic surgery and cosmetic medicine. He has served as a councilor, treasurer and secretary for the St. Louis Metropolitan Medical Society and is a past-president of the Missouri Association of Plastic and Reconstructive Surgeons.
Secretary: William P. Adams, Jr., MD of Dallas. Dr. Adams is in private practice and is also an associate clinical professor of plastic surgery at UT Southwestern Medical Center. He is the past-president of ASERF (Aesthetic Society Education and Research Foundation) and current ASAPS program chair. In 2009, he founded and currently serves as the president and chief medical officer for The Plastic Surgery Channel, a multi-media company and information source for plastic surgery operated by plastic surgeons.
Image: Clyde H. Ishii, MD