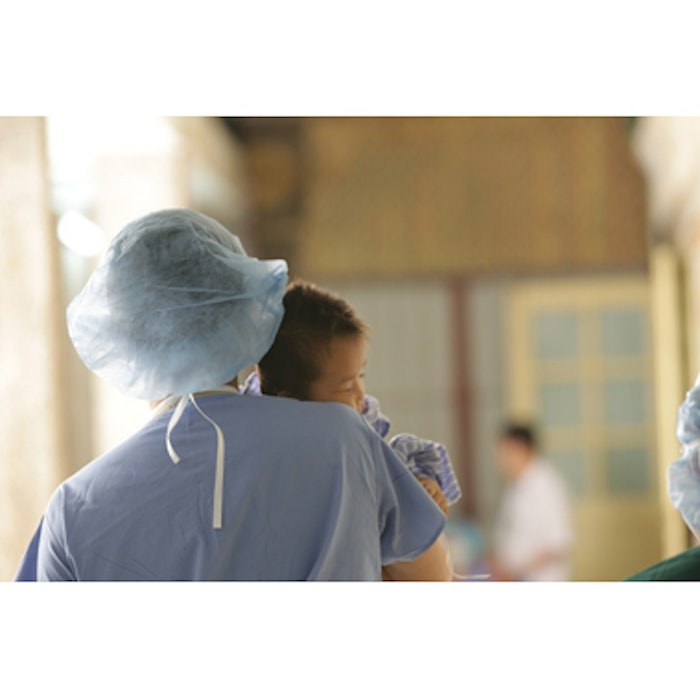 RealSelf.com, a website that allows people to learn and share experiences about elective cosmetic procedures and connect with providers, has announced the recipients of its 2018 RealSelf Fellowship awards, which provide financial grants to medical professionals who give back by delivering care and training to underserved communities around the world.
Each Fellow receives a $7,500 grant to be applied toward a nonprofit-sponsored humanitarian trip they have planned for 2018. In addition to bringing care to those who need it most, many of the 2018 Fellowship recipients will provide training to local physicians and continue to impact the communities they visit for years to come.
The recipients include:
David M. Alessi, Beverly Hills facial plastic surgeon working with Face Forward in March 2018
Frank P. Fechner, Worcester facial plastic surgeon traveling to Vietnam with Face-to-Face in November 2018
Mark Hanikeri, Perth, Australia plastic surgeon traveling to the Philippines with Operation Rainbow in June 2018
Monica Kieu, Marina del Rey physician traveling to Ho Chi Minh City with the Project Vietnam Foundation in March 2018
Wayne F. Larrabee Jr., Seattle facial plastic surgeon traveling to Ethiopia with Seattle Anesthesia Outreach in March 2018
Derek Lou, Houston plastic surgeon traveling to Mexico with the Crystal Foundation in May 2018
James M. Pearson, Los Angeles facial plastic surgeon traveling to Vietnam with HUGS in March 2018
Ifeolumipo O. Sofola, Houston facial plastic surgeon traveling to Rwanda with Face the Future in February 2018
Laura A. Sudarsky, Fort Lauderdale plastic surgeon traveling to Guatemala with Healing the Children in November 2018
To learn more about the RealSelf Fellowship awards, visit www.realself.com/giving/fellowship.