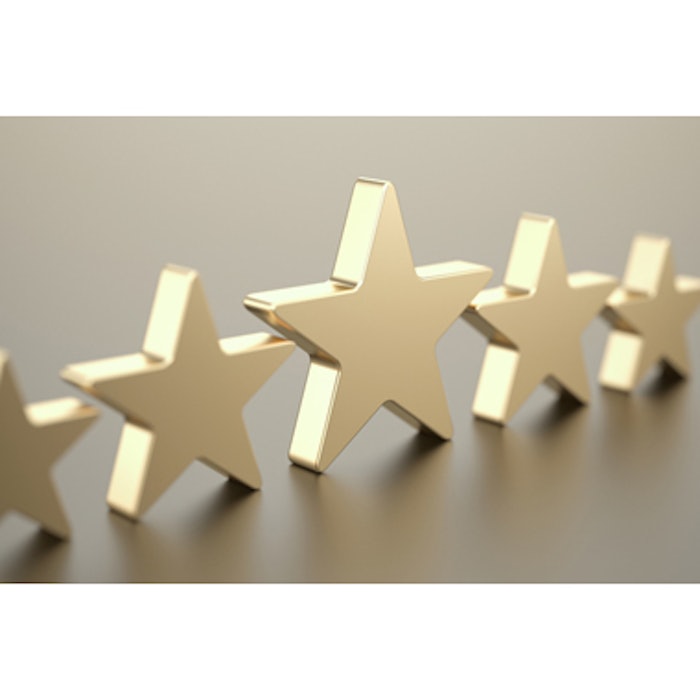 Aesthetic physicians rightly focus on delivering optimal outcomes, but consistently good cosmetic results may not be enough to maintain positive online reviews. A special topic paper in the May 2018 issue of Plastic and Reconstructive Surgery revealed that nearly 40 percent of negative online reviews were written by people who did not undergo a procedure.
John Y.S. Kim, MD, of Northwestern University Feinberg School of Medicine and colleagues, analyzed patient ratings of plastic surgeons on three popular review websites: Google, Yelp and RealSelf. The study included more than 1,000 reviews related to breast augmentation surgery in six metropolitan areas: New York, Los Angeles, Chicago, Houston, Philadelphia, and Miami.
They found that 87.5 percent of reviews were positive (4 or 5 stars), while 12.5 percent were negative (1 or 2 stars), and negative reviews were significantly longer than positive reviews.
Nearly 70 percent of positive reviews cited good cosmetic outcomes. Other characteristics mentioned included good bedside manner, friendly or helpful office staff, surgeon expertise and listening to the patient.
In contrast, 50 percent of negative reviews mentioned disappointment in the cosmetic results. While close to 40 percent were written by patients who did not actually undergo surgery at the hands of the surgeon they were reviewing. Themes of these reviews included "rudeness" or "curtness" of the surgeon and brief consultation time.
Based on their analysis, the authors highlight some critical traits for patient satisfaction. They include good cosmetic results, highly skilled surgeon, answered all questions and listened to the patient.
Image copyright Getty Images