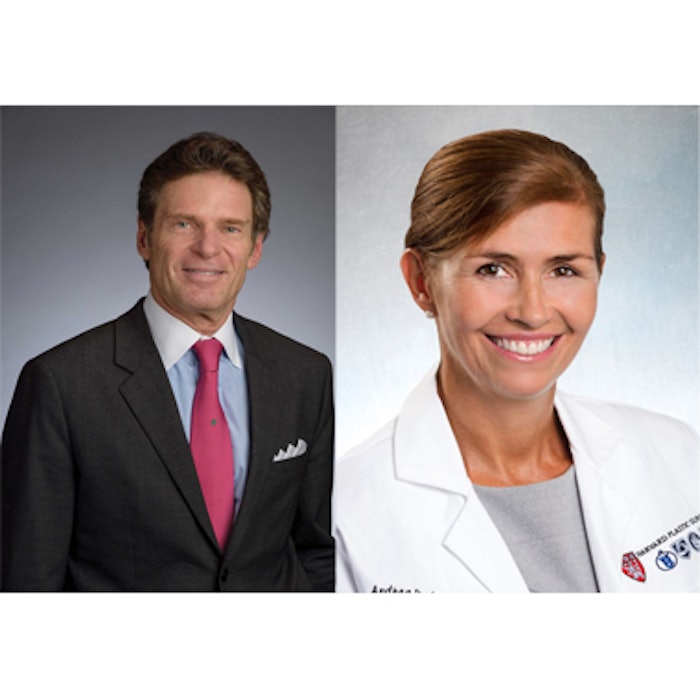 Alan Matarasso, MD, clinical professor of surgery at Northwell Health System/Hofstra University, Zuckerman School of Medicine and a private-practice plastic surgeon based in New York City, is the new president of the American Society of Plastic Surgeons (ASPS). Andrea Pusic, MD, chief of plastic surgery at Brigham and Women's Hospital and the Joseph E. Murray Professor of Surgery at Harvard Medical School, was elected president of The Plastic Surgery Foundation (PSF), which supports the research and international activities of the ASPS. Both surgeons took office in September at Plastic Surgery The Meeting, the annual conference of the ASPS, and will serve for one year.
A graduate of the University of Miami-Miller School of Medicine, Dr. Matarasso trained in general surgery and plastic surgery at the Albert Einstein College of Medicine-Montefiore Hospital. He completed a fellowship in cosmetic surgery at Manhattan Eye, Ear and Throat Hospital/Institute of Reconstructive Plastic Surgery-New York University Medical Center, before becoming a clinical professor of plastic surgery at the Albert Einstein College of Medicine.
He joined ASPS more than 30 years ago and has served on several committees, including a term as board vice president of Private Practice & Aesthetic Surgery, and associate editor for the journal Plastic Reconstructive Surgery.
"I am honored to lead the world's largest organization of board certified plastic surgeons," said Dr. Matarasso. "As president, I will ensure that ASPS continues to advocate for patient safety and provide members with practice support, educational opportunities and resources to ensure we advance and improve the quality of care for plastic surgery patients."
Dr. Pusic completed her medical degree at the University of Calgary in Canada and her Master of Public Health at Johns Hopkins University. She completed her general surgery residency at Dalhousie University and her plastic surgery residency at McGill University, followed by a plastic and reconstructive surgery fellowship at Memorial Sloan-Kettering Cancer Center.
Throughout her career, Dr. Pusic has been involved in research studies that seek to better understand the patient perspective on surgical outcomes and experiences. Her research focuses on the measurement of quality of life and patient satisfaction in surgery. She is principal investigator of a study funded by the Patient-Centered Outcomes Research Institute (PCORI) that examines how electronic patient reporting of symptoms may improve surgical care.
Image: Alan Matarasso, MD, and Andrea Pusic, MD