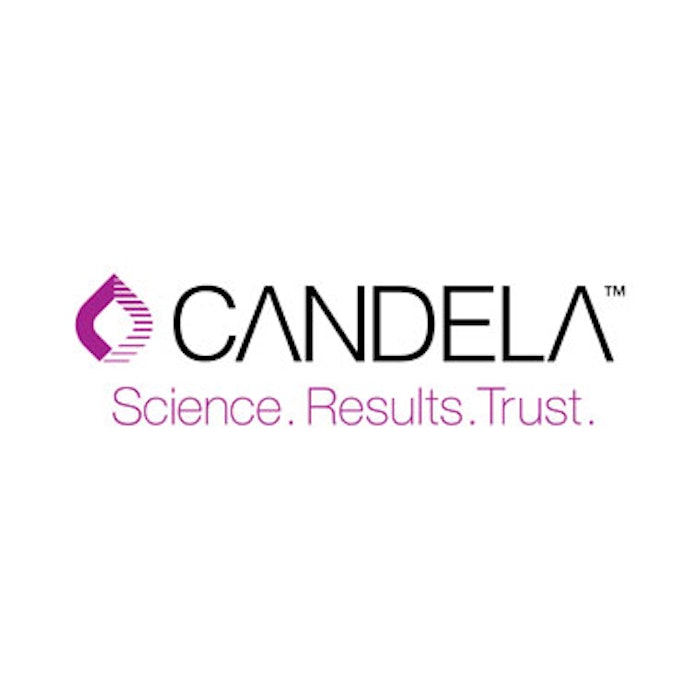 Syneron-Candela, a global medical aesthetic device company, has rebranded the company to Candela and unveiled its new corporate branding at the 2019 American Academy of Dermatology (AAD) Annual Meeting in Washington DC, on March 1. The new corporate identity reflects the unification of the Syneron and Candela brands and is designed to support continued global market growth as a unified single entity.
Established in 1970, Candela has a long history of technological innovation bringing to market best-in-class medical aesthetic energy-based devices. "Re-launching the company as Candela and aligning around its brand pillars of Science, Results and Trust, reflects our commitment to Candela's guiding principles of safety, efficacy and reliability. It also reflects our commitment to strengthening the longstanding partnerships of trust Candela has established with physicians, their practices and the patients they treat," said Geoffrey Crouse, CEO of Candela.
The company's rebrand includes a new corporate website, www.candelamedical.com, new marketing materials, print, digital and social campaigns.
"Scientific rigor, clinical outcomes and building trusting partnerships with physicians are the same values that established Candela's historic leadership over the years. The combination of Candela's new management, innovation of products such as the Vbeam Prima system coupled with Candela's values, strongly positions the company for continued growth while making them an even more trusted partner to medical aesthetic practices globally," said Eric Bernstein, MD, dermatologist and chairperson of the Candela Medical Advisory Board.