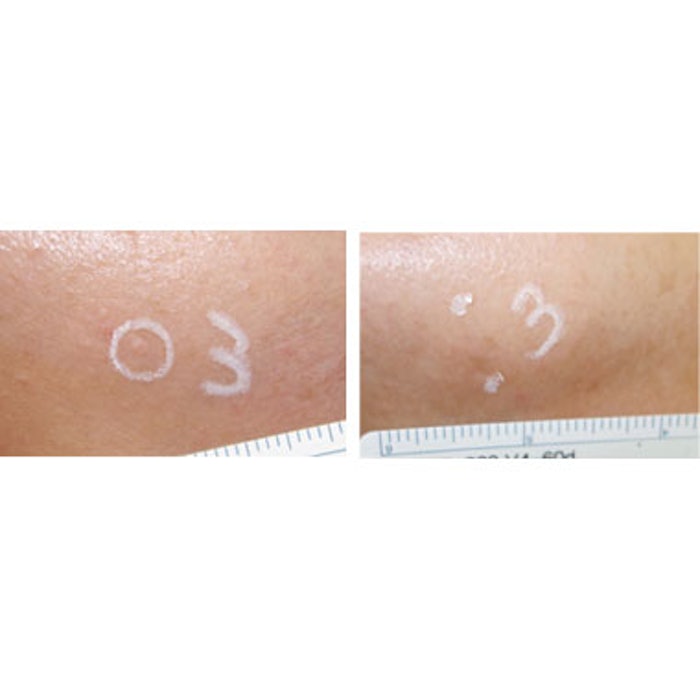 Pulse Biosciences has made a Premarket Notification 510(k) submission to the U.S. Food and Drug Administration (FDA) for its CellFX System, which features the company's proprietary Nano-Pulse Stimulation (NPS) technology. The filing requests clearance of the CellFX System for commercial use in common dermatologic procedures to remove general benign lesions, including sebaceous hyperplasia (SH) and seborrheic keratosis (SK).
The request is based on studies that showed positive outcomes for both SH and SK. In a clinical trial of the CellFX for SKs, presented by Thomas Rohrer, MD, at the 2018 ASLMS conference, application of NPS resulted in 'clear' or 'nearly clear" outcomes in 82% of 174 treated lesions (58 subjects) after 106 days. A second clinical trial of CellFX for SH, presented at the 2019 American Academy of Dermatology conference by Gilly Munavalli, MD, found that 221 of 222 (99.5%) facial SH lesions treated with NPS energy were rated as clear or mostly clear by clinical investigators 60 days post treatment.
The company notes that FDA guidance suggests the goal for FDA 510(k) review is 90 calendar days, not including time required by the company to respond to additional information requests.
"We are pleased to announce this important milestone, a key step in bringing the CellFX System to the aesthetic dermatology market," said Darrin Uecker, president and CEO of Pulse Biosciences. "Our FDA submission is supported by the safety and efficacy data from our clinical studies as well as pre-clinical and bench data in support of the use of the CellFX System in dermatology. We look forward to working with the FDA throughout the review process and to achieving our goal of an FDA clearance that will lead to commercialization."
Image: Facial sebaceous hyperplasia before and after treatment with CellFX Nano-pulse Stimulation Technology; photos courtesy of Brian Zelickson, MD