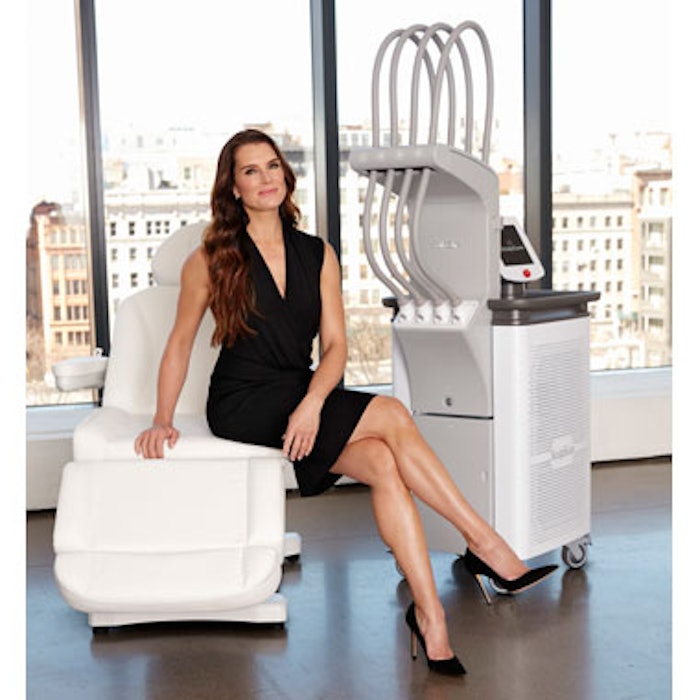 Actress, model, Broadway star and author Brooke Shields will serve as national spokesperson for Cynosure's SculpSure body contouring laser treatment. As the face of SculpSure's new "Be strong. Be sexy. Be confident." campaign, Shields' goal is to inspire consumers to live confidently in a body that reflects their hard work and commitment to a healthy lifestyle.
"Growing up under scrutiny, I often struggled with body confidence," said Shields. "Through the years, I've worked really hard to maintain a healthy lifestyle, but there's always a few stubborn areas that I can never quite change. Like everyone else, I want to feel and look my best. That's why I'm thrilled to have found a solution that works. I chose SculpSure treatments because I was looking for a body contouring option that complements the hard work I put in every day, and I want to inspire others to feel beautiful and confident."
Shields will educate consumers about SculpSure through a campaign that includes digital advertising, social media, videos and in-office patient collateral. The "Be strong. Be sexy. Be confident." campaign will kick off with a contest from April 23 to July 9, 2019. Consumers who visit www.sculpsure.com and upload a photo of themselves with their story of how a SculpSure treatment could improve their self-confidence will have a chance to win two free SculpSure treatments and a trip to New York City. The winner will visit Brooke's favorite New York spots and join her in a professional photo shoot.
"Brooke is timeless and the epitome of strength, beauty and confidence," said Kevin Thornal, Hologic's division president, Cynosure. "Her authenticity, relatability and multigenerational appeal make her the perfect partner for SculpSure body contouring. We take great pride in our mission to enhance lives and provide treatments that help consumers feel more confident. SculpSure treatments are changing the game for women and men to help them feel strong, sexy and confident."
Image: Brooke Shields and SculpSure