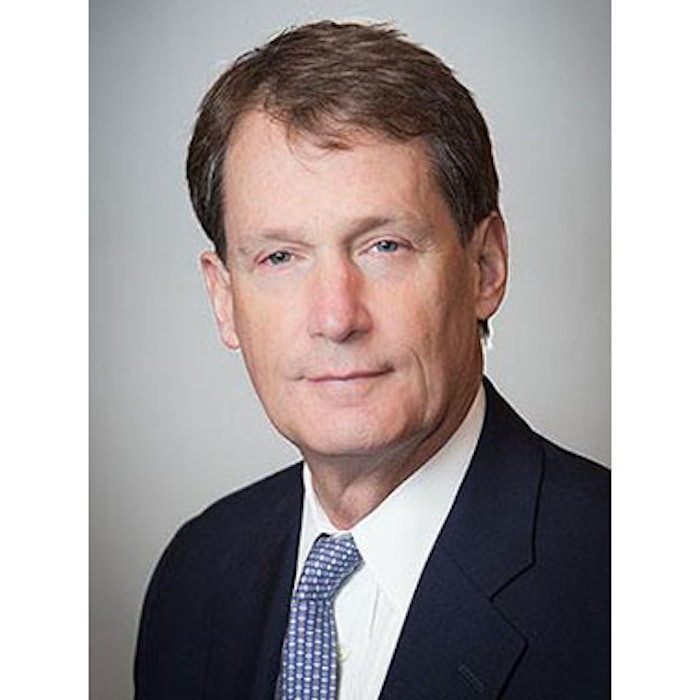 Charles H. Thorne, MD, is the new president of the American Society of Aesthetic Plastic Surgery (ASAPS). Robert Whitfield, MD, is the new president of the Aesthetic Surgery Education and Research Foundation (ASERF), the philanthropic arm of ASAPS.
Dr. Thorne is a plastic surgeon practicing in New York City and chairman of the plastic surgery department at Lenox Hill Hospital. He and his leadership team will focus on a number of critical projects in the coming year, including:
Expanding education programs, the core mission of The Aesthetic Society
Completing the Society's rebranding efforts to improve both member engagement and public education
Overseeing the development of a robust and comprehensive data collection and standardization product that will support key endeavors including further research of BIA-ALCL and other breast implant-associated issues, new initiatives in collaboration with the FDA and research activities in aesthetic surgery in concert with ASERF
"I am honored to become The Aesthetic Society's president, and I thank Dr. Stevens for launching critical new initiatives. With the help of our exceptional Board of Directors, I am confident we can further establish The Aesthetic Society as the leader in the entire field of cosmetic surgery and cosmetic medicine," said Dr. Thorne.
Dr. Whitfield is an aesthetic and reconstructive plastic surgeon practicing in West Lake Hills, Texas. As president of ASERF, he plans to continue work on initiatives including extensive research pertaining to Breast Implant Illness (BII) and other breast implant-related issues.
To further BII research, Dr. Whitfield has established a BII Study Task Force, of which he is co-chair alongside ASERF's immediate past-president, Julio Garcia, MD. Seeing the BII research study to completion is Dr. Whitfield's primary goal for the year ahead. In pursuit of this goal, the 2018-2019 ASERF Board of Directors approved funding for the research portion of the new Aesthetic Neural Network (ANN) Mobile application. Developed by AnzuMedical, ANN Mobile will allow The Aesthetic Society and ASERF member plastic surgeons to participate in ASERF research studies through surveys and the provision of clinical data via the app. (ANN is a data collection and standardization product developed to bolster research and collaborate in data-sharing with other registries and entities for a variety of beneficial purposes).
"Funding development of the app was a decision that was especially important to me as we prepare our BII study," said Dr. Whitfield. "Patient and plastic surgeon-reported data will provide us with deeper insights into what these patients are going through and allow us to better inform them into the future—not only regarding BII, but about a variety of topics relevant to the field of aesthetic plastic surgery."
Other newly named Aesthetic Society officers serving on the Executive Committee include:
President-Elect: Herluf G. Lund, MD, of St. Louis. Dr. Lund is president of St. Louis Cosmetic Surgery, a four-member plastic surgical group in private practice specializing in aesthetic surgery and cosmetic medicine, and past-president of the Missouri Association of Plastic and Reconstructive Surgeons and the Washington University Medical Center Alumni Association.
Vice President: William P. Adams, Jr., MD, of Dallas. Dr. Adams is in private practice and is also an associate professor of plastic surgery at UT Southwestern Medical Center and past president of ASERF.
Treasurer: Jennifer L. Walden, MD, of Austin, Texas. Dr. Walden is the founder of Walden Cosmetic Surgery & Laser Center and maintains privileges at the Hospital at Westlake Medical Center. She owns and operates medical spas in Austin, Texas and New York City.
Secretary: Melinda J. Haws, MD, of Nashville. Dr. Haws established The Plastic Surgery Center of Nashville with Mary Gingrass, MD in 2002.
Image: Charles H. Thorne, MD