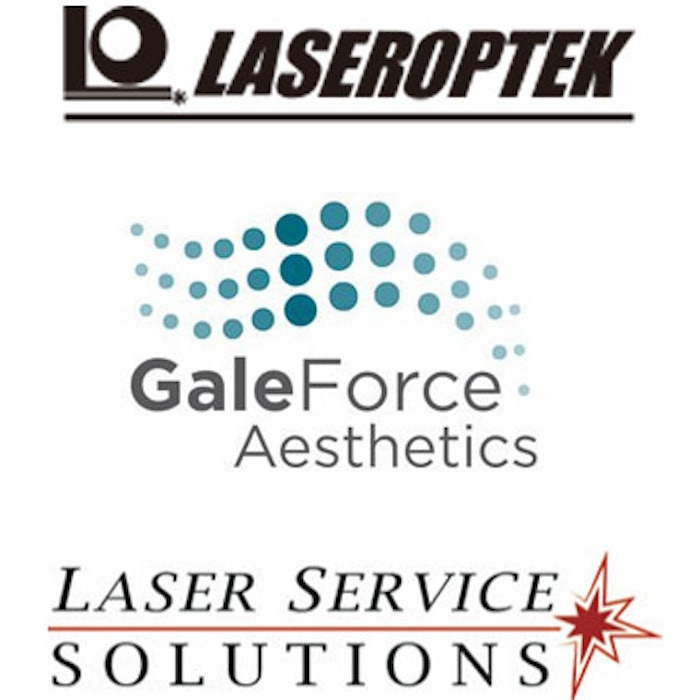 Gale Force Aesthetics has signed a nationwide, multi-year, exclusive distribution agreement with Korea-based LASEROPTEK, a developer and manufacturer of world-class laser devices for aesthetic and medical dermatology applications. The agreement covers sales, marketing and service for LASEROPTEK's entire line of U.S. Food and Drug Administration-cleared laser systems in the U.S. market. Through a collaboration agreement with Laser Service Solutions of Paulsboro, New Jersey, Gale Force Aesthetics will provide installation, warranty and extended warranty services to LASEROPTEK device users in the U.S. market as well.
"The U.S. represents a significant market opportunity. A partnership with Gale Force Aesthetics and Laser Service Solutions allows LASEROPTEK to effectively cover the entire market, providing exceptional service and support. We have built a synergistic team providing us the breadth and depth necessary to build LASEROPTEK's business base in this market," said CJ Lee, CEO of LASEROPTEK. "We look forward to showcasing our world class lasers to U.S. physicians via a collaborative effort between LASEROPTEK, Gale Force Aesthetics and Laser Service Solutions."
To learn more about LASEROPTEK's line of aesthetic and medical dermatology lasers, visit www.laseroptek.com.