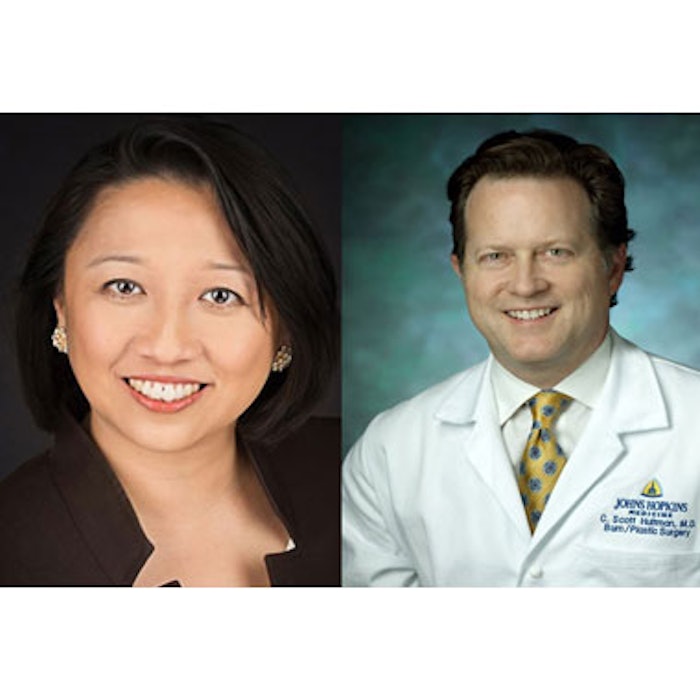 Lynn Jeffers, MD, MBA, FACS, is the new president of the American Society of Plastic Surgeons (ASPS) and C. Scott Hultman, MD, MBA, FACS, is the new president of the Plastic Surgery Foundation (PSF), which supports the research, academic, development and international activities of the ASPS. Both took office at Plastic Surgery The Meeting in San Diego and will serve for one year.
Dr. Jeffers is chief medical officer at St John's Pleasant Valley Hospital, the medical director of the Integrated Breast Center at St. John's and a private-practice surgeon based in Ventura County, California. In 2011, she was named one of three national recipients of the AMA Foundation's Excellence in Medicine Leadership Award. In 2014, she was awarded the American College of Surgeons/American Society of Plastic Surgeons Executive Leadership Program in Health Policy and Management Scholarship. In 2019, she was named one of the AMA Inspiration Award Honorees. Dr. Jeffers has focused her clinical practice on aesthetic and reconstructive breast surgery, as well as noninvasive and minimally invasive rejuvenation of the face and body.
"It is an honor and privilege to lead the world's largest organization of board-certified plastic surgeons," she said. "In leading this incredible society, I will work to ensure that ASPS continues to advocate for patient safety and provide members with practice support, educational opportunities and resources to ensure we advance and improve the quality of care for plastic surgery patients."
Dr. Hultman is a professor of plastic surgery at Johns Hopkins University, where he serves as vice chair of strategy and director of the Johns Hopkins Bayview Burn Center. He is the former Ethel and James Valone Distinguished Professor of Surgery at the University of North Carolina, where he served as chief and program director for plastic surgery, vice chair of finance for the department of surgery, chair of the Graduate Medical Education Committee and chair of the Patient Complaints Monitoring Committee.
"I am deeply honored to have been chosen to serve as the president of The Plastic Surgery Foundation," he said. "With great enthusiasm, I look forward to leading The PSF during the coming year to advance research and innovation in plastic surgery, with a special emphasis on patient safety. I am especially excited to pursue development opportunities, as well as build bridges with our international colleagues."
Image: Lynn Jeffers, MD, MBA, FACS, and C. Scott Hultman, MD, MBA, FACS