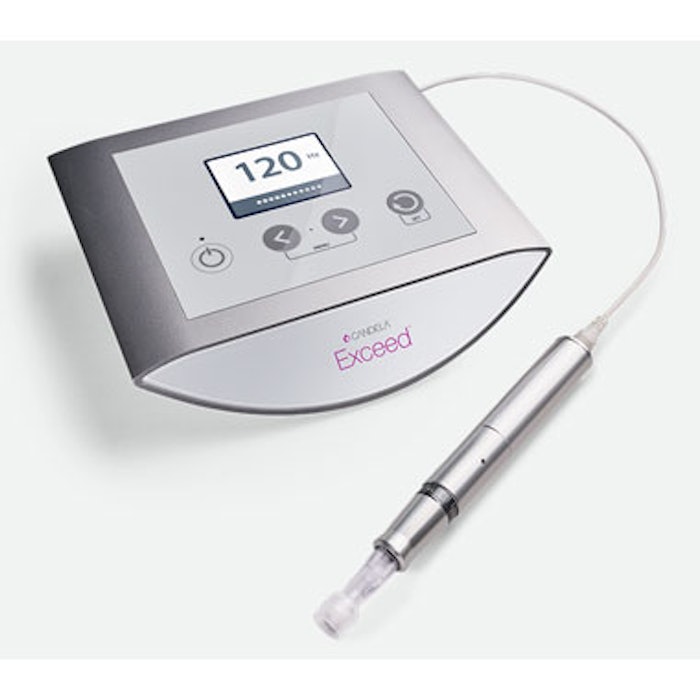 Candela Corporation is now offering the Exceed Microneedling device for the treatment of wrinkles and facial acne scars. The company recently entered into an exclusive collaboration agreement with MT.DERM GmbH for the commercialization of its medical microneedling products. Under the terms of the agreement, Candela will commercialize the Exceed medical microneedling system globally, with an initial launch in the United States. The agreement may be expanded with additional products in the future.
The Exceed system from MT.DERM, powered by its brand amiea med, is an FDA-cleared medical microneedling device clinically proven to reduce the appearance of facial wrinkles and facial acne scars. In parallel, it is CE registered in Europe.
"We are delighted to enter into a partnership with MT.DERM, based on their superior engineering and deep understanding of needling technology," said Geoffrey Crouse, CEO of Candela. "Microneedling is an essential component of any medical aesthetics practice. The addition of the Exceed medical microneedling system strengthens Candela's product portfolio, which continues to provide customers the most comprehensive offering of best-in-class medical aesthetic technologies."
For more information, visit www.candelamedical.com.