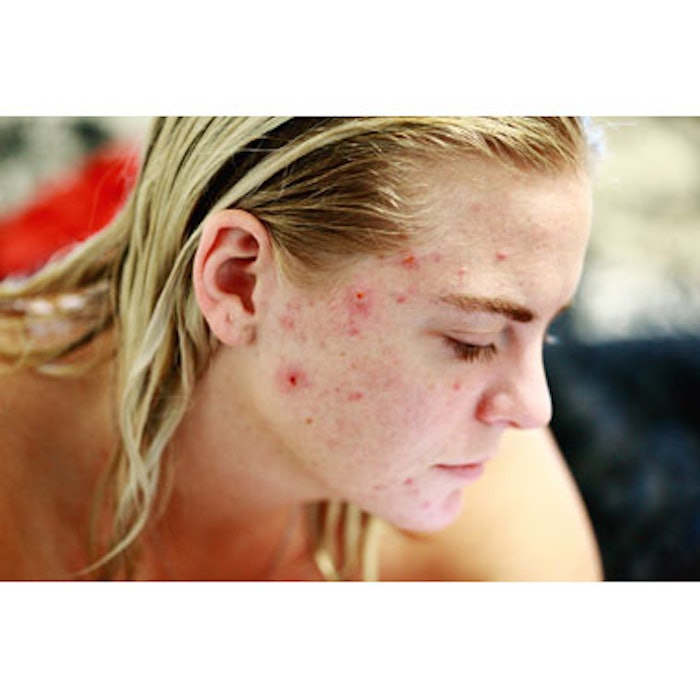 On April 22, 2020, JAMA Dermatology published the results from two 12-week Phase 3 studies of clascoterone cream 1%, a potential first-in-class, topical acne treatment, targeting androgen-driven acne in both males and females.
The two identical, randomized, multicenter phase 3 studies—CB-03-01/25 and CB-3-01/26—evaluated the efficacy and safety of topical clascoterone cream, 1% vs. vehicle cream applied twice daily for 12 weeks in a total of 1,440 patients with facial acne vulgaris.
Both trials met the primary efficacy endpoints. More patients receiving clascoterone cream, 1% vs. vehicle achieved treatment success at week 12 with considerable reductions in absolute noninflammatory and inflammatory lesion counts (CB-03-01/25, 18.4 percent vs. 9.0 percent; and CB-03-01/26, 20.3 percent vs. 6.5 percent).
Adverse events with use of clascoterone cream, 1%, were predominantly mild and similar to those with use of vehicle. Treatment-related adverse events (TEAEs) (n = 4) in study CB-03-01/25 included application site pain, oropharyngeal pain, application site dryness and application site hypersensitivity (all mild in severity). In study CB-03-01/26, TEAEs (n = 9) included application site dryness, application site erythema, application site hypertrichosis, acne, dermatitis contact, hair color changes, eye irritation, peritonsillar abscess and headache. Seventeen patients left the study due to TEAEs: 5 in the treatment groups and 12 receiving vehicle cream. TEAEs leading to discontinuation of clascoterone use included application site hypersensitivity, oropharyngeal pain, sebaceous hyperplasia, facial acute contact dermatitis and depigmented hair on the nose.
Read the full study here.
Image by Sharon McCutcheon from Pixabay