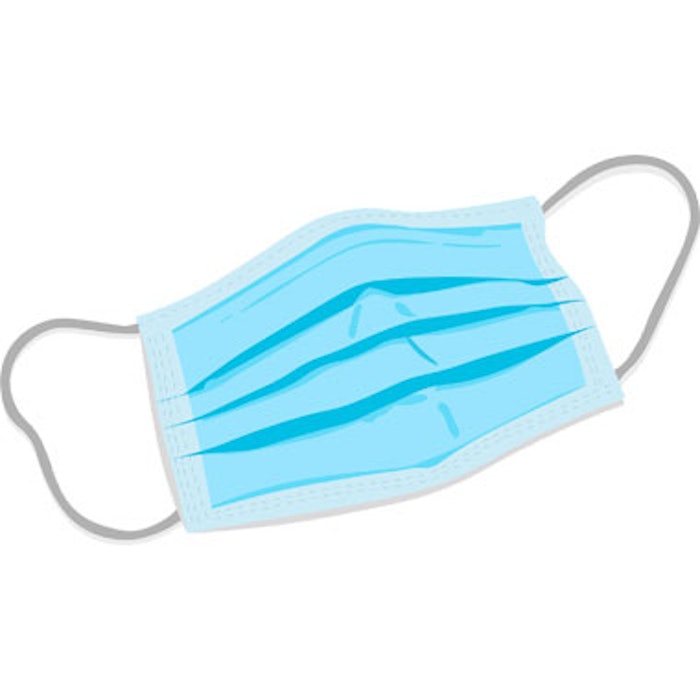 A multidisciplinary panel of physicians and doctoral experts in the fields of infectious disease, immunology, public-health policy, dermatology, facial plastic surgery and plastic surgery came together to develop a set of guiding principles and practices for medical aesthetic facilities as they begin to reopen following the COVID-19 closures. The group, working under the name Project AesCert (www.aescert.org) and funded through an educational grant from Skinbetter Sciences, published "A Path to Resume Aesthetic Care," in Facial Plastic Surgery & Aesthetic Medicine last week.
The paper is intended to provide aesthetic medicine physicians and their staff with a practical guide to safety considerations to support clinic preparedness for patients seeking nonsurgical aesthetic treatments and procedures following the return-to-work phase of the coronavirus disease. Their guidelines represent a consensus of studied principles that combine learnings from major hospital systems on the frontlines of treating COVID-19 patients, prestigious academic research institutions studying the underlying SARS-CoV-2 virus on a global basis, and leadership in the dermatology, plastic surgery and facial plastic surgery specialties who understand what it means to implement elevated safety measures within the reality of a busy aesthetic office.
Project AesCert members include:
Jeffrey S. Dover, MD
Dermatologist, SkinCare Physicians, Chestnut Hill, MA
Departments of Dermatology, Yale University School of Medicine and Brown Medical School
Mary Lynn Moran, MD
Facial plastic surgeon
President of the American Academy of Facial Plastic and Reconstructive Surgery
Department of Otolaryngology, Vanderbilt University School of Medicine
Jose F. Figueroa, MD, MPH
Public health/health policy
Department of Health Policy and Management, Harvard T.H. Chan School of Public Health
Department of Medicine, Brigham and Women's Hospital
Heather Furnas, MD
Plastic surgeon
Department of Surgery, Division of Plastic and Reconstructive Surgery, Stanford University School of Medicine
Jatin "Jay" Vyas, MD, PhD
Infectious Disease
Division of Infectious Disease, Massachusetts General Hospital
Department of Medicine, Harvard Medical School
Lory D. Wiviott, MD
Infectious Disease
Chairman, Department of Medicine, California Pacific Medical Center
Adolf "AW" Karchmer, MD
Infectious Disease
Professor of Medicine, Harvard Medical School
Division of Infectious Disease, Beth Israel Deaconess Medical Center
Read the full guidance paper here.
Image by Hatice EROL from Pixabay