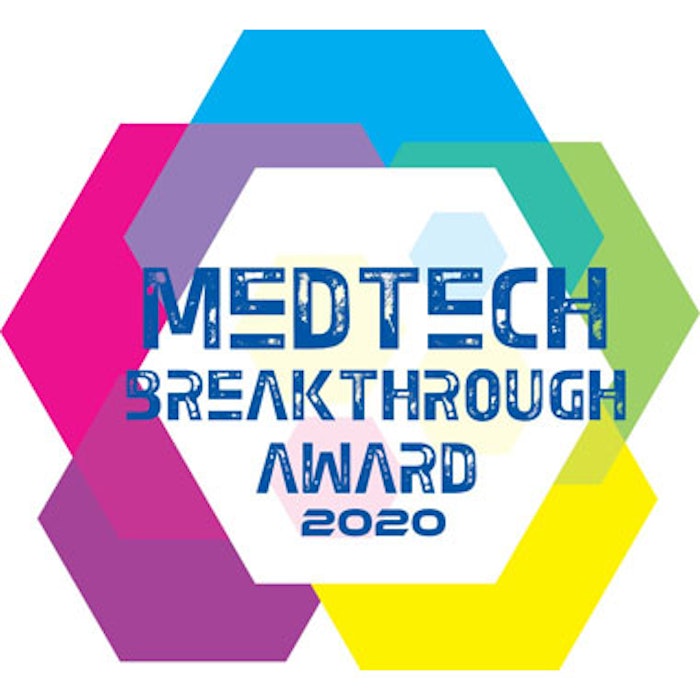 The REVIAN RED hair growth system from medical technology company REVIAN was recognized as the "Best New Dermatology Technology Solution" at the fourth annual MedTech Breakthrough Awards. MedTech Breakthtough, an independent market intelligence organization, recognizes the top companies, technologies and products in the global health and medical technology market each year.
The REVIAN RED System consists of a wireless cap controlled by a user-friendly mobile app that delivers 10-minute daily hair growth treatments. Using patented, dual wavelengths of LED light the system stimulates hair growth via nitric oxide release and generation. Nitric oxide increases scalp blood flow, decreases follicular inflammation and blocks the conversion of testosterone to dihydrotestosterone (DHT).
"The hair growth market is saturated with devices that overpromise and underdeliver when it comes to results," said Brian Johnson, president of REVIAN. "REVIAN RED is an innovative system that delivers on its promises, features modern technology, and is supported with robust evidence and clinical proof. We are pleased to see MedTech Breakthrough recognize the innovation and results of the team that created REVIAN RED with this 2020 MedTech Breakthrough Award."
The mission of the MedTech Breakthrough Awards is to honor excellence and recognize innovation, hard work and success in a range of health and medical technology categories, including Robotics, Clinical Administration, Telehealth, Patient Engagement, Electronic Health Records (EHR), mHealth, Medical Devices, Medical Data and many more. This year's program attracted more than 3,750 nominations.
"Androgenetic alopecia type hair loss affects an estimated 80 million men and women in the United States, and unfortunately the majority of hair loss solutions available today are simply delivering disappointing results," said James Johnson, managing director, MedTech Breakthrough. "REVIAN is not just up-leveling technology used to fight hair loss, but also backing their solution with a data-driven approach… We extend a hearty congratulations to the REVIAN team for their innovative approach and success with the REVIAN RED System, and we are thrilled to name the company a 2020 MedTech Breakthrough Award winner."