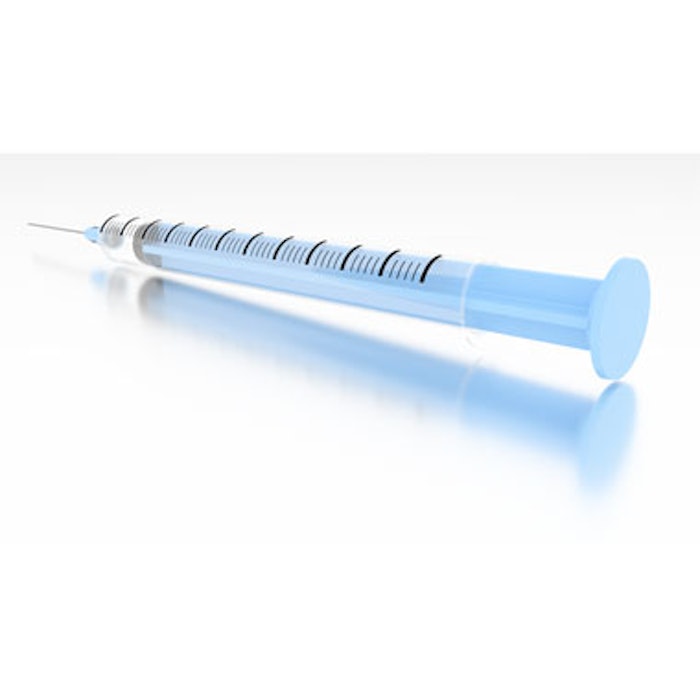 A retrospective review of 4,500 patients who received treatment with a smooth, cohesive 20-mg/mL hyaluronic acid filler, Juvéderm Voluma (HA-V), revealed a 0.98 percent rate of delayed adverse events (DAEs). The most common of which were swelling and nodule formation.
Shannon Humphrey, MD, et al, reviewed the charts from patients of two clinics who received HA-V between February 1, 2009 and February 28, 2018, in an effort to examine the occurrence of HA-V DAEs and identify patterns and characteristics.
The 4,500 patients received a total of 9,324 HA-V treatments, and 44 DAEs were identified (0.98 percent per patient, 0.47 percent per treatment and 0.23 percent per syringe.) The researchers found that the patients who experienced DAEs had received a slightly larger cumulative amount of HA-V than those who did not.
The most common reactions were delayed swelling and nodule formation, which occurred a median of four months after treatment, with an increase in frequency between October and January. The swelling and nodules were transient and resolved on their own.
The researchers noted that the retrospective nature of the study made it difficult to pinpoint time to resolution or remember potential triggers. They hypothesize that an increase in fragmentation during the HA-V degradation process may trigger an inflammatory response following an immunologic trigger.
The study was published in the July 2020 issue of the Journal of the American Academy of Dermatology.
Image by sutulo/Pixabay