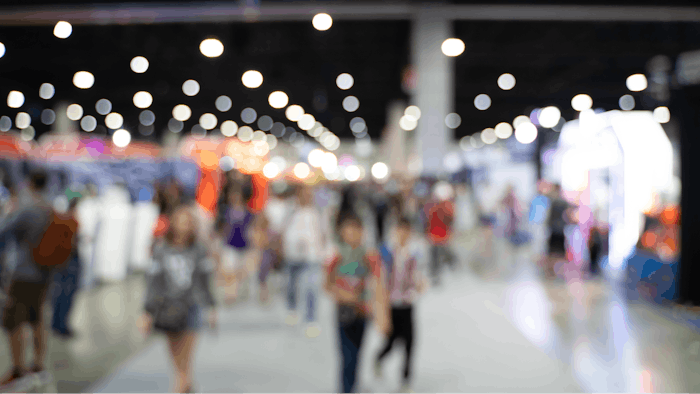 Face & Body Northern California Spa Conference & Expo, to be held August 20–21, 2023 at the SAFE Credit Union Convention Center in Sacramento, California, is back and better than ever! We're ready to provide you with the latest and greatest in spa education, in our brand new location. 
For 30 years, Face & Body has delivered high-quality education to serious spa professionals, and will continue to do so in 2023. Attendees can expect high-level spa education in addition to a bustling tradeshow floor, live show floor 'edutainment' at the Skin Inc. LIVE! Stage, tons of show floor demos, product launches left and right and so much more!
On the Nailpro tradeshow floor, attendees can find the best professional nail suppliers for lacquers, gels, supplies, embellishment, technology and more. After an amazing first year, the Nailpro Master Challenge will return to the Nailpro Nail Show floor, seeing competitors showcase their talent and skills in front of a live audience! Nailpro attendees can also choose paid and free education options to expand their knowledge and technique.
Related: Going Au Naturel in Beauty, Spa and Skin Care
Our Expo Hall will be buzzing with new pavilions including our Wellness and Med Esthetics pavilions. These pavilions will offer an opportunity for you to see and meet some new exhibitors, learn about new brands and try out an array of products.
We are also bringing back the Skin Inc. LIVE! Stage to provide you quick, fun and free education as well as live demonstrations and presentations. Our Skin Inc. LIVE! Stage has been a big hit in the past with a range of presentation, educational sessions and live demonstrations. The best part about all of these presentation, is that they are free. 
This year's Skin Inc. LIVE! Stage presentations feature trending topics making waves in the spa industry. Attendees can find panel discussion featuring top industry professionals speaking on popular topics including TikTok and social media trends, AI in the spa, dermaplaning and more. 
Safe to say that the show floor will be buzzing with excitement, and you will not want to miss the Skin Inc. LIVE! Stage. Register for Face & Body Northern California to partake in these exciting opportunities.