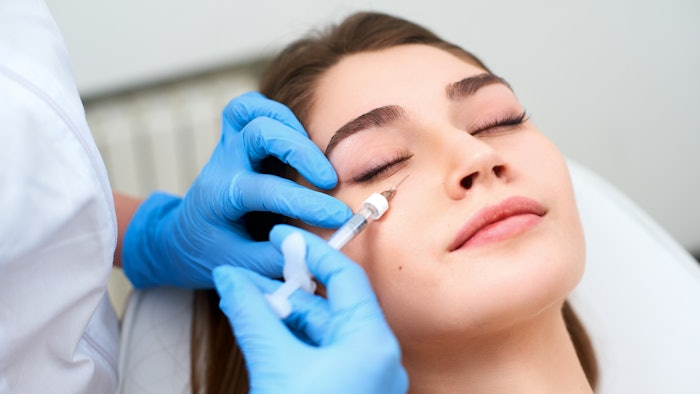 A multinational and multi-disciplinary group of experts in aesthetic medicine has developed a set of consensus guidelines for the prevention and management of vascular occluision leading to blindness following hylauronic acid (HA) filler injection. The team of 22 physicians from Australia, New Zealand, South Africa, India, U.S. and Taiwan met in Melbourne, Australia on September 23, 2018, to come to a consensus on issues including: informed consent, preventive strategies, areas that pose higher risks of vascular occlusion leading to blindness, bedside manner and complication management strategies. Their findings were published in the September 2020 issue of the Aesthetic Surgery journal.
In terms of prevention, understanding the safest depth of injection in any given area and injecting VERY slowly and with low extrusion pressure were the top two recommendations. The highest risk areas of injection included the glabella, nose and the forehead.
The experts agreed that every clinic using HA fillers should have hyaluronidase on hand and be trained in its use. If vision loss is suspected, the clinician should consider injecting high-dose hyaluronidase in the area where the injection appeared to induce visual loss and to any area of suspected cutaneous vascular compromise. The patient also should be transferred as soon as possible to an ophthalmologist with experience in treating this or similar conditions, or otherwise an experienced ophthalmologist.
Read the full paper here.