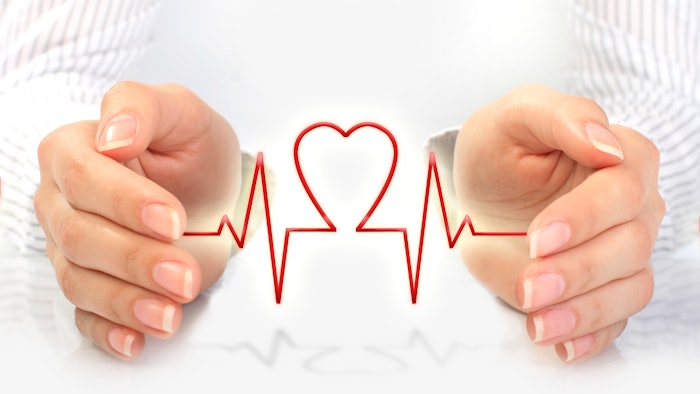 In an effort to reduce the rate of cardiac complications following noncardiac surgeries, the American Journal of Medicine, American Journal of Cardiology and Canadian Journal of Cardiology, joined forces to create the Reducing Global Perioperative Risk Resource Center.
The online resource center offers information for surgeons on risk prevention, prediction, identification and management, as well as pre- and perioperative guidelines. The key guideline recommendations for reducing the risk of post-surgical cardiac events include:
Brain natriuretic peptide (BNP) or N-terminal fragment of proBNP (NT-proBNP) should be measured before surgery in patients who are ≥65 years of age, are 45 to 64 years of age with significant cardiovascular disease, or have a Revised Cardiac Risk Index score ≥1.
Physician should avoid performing preoperative resting echocardiography, coronary CT angiography, exercise or cardiopulmonary exercise testing, or pharmacological stress echocardiography or radionuclide imaging.
Antiplatelet should be held a minimum of three days before surgery, except in patients undergoing carotid surgery and patients with recent coronary stents. In patients with an indication for long-term antiplatelet therapy, these agents should be restarted after surgery when the bleeding risk has subsided (i.e., typically postoperative day eight).
Beta-blockers should not be initiated before surgery due to their increased risk of mortality and stroke. Due to risk of perioperative hypotension, calcium-channel blockers and alpha-2 agonist should not be initiated within 24 hours before surgery.
Patients on chronic beta-blocker and statin therapy should continue their medication when undergoing surgery. Patients on chronic ACEI or ARB should have these agents held at least 24 hours before surgery and restarted after surgery when the risk of hypotension has subsided, usually not until day two after surgery.
Preoperative interventions for smoking cessation, including short behavioral intervention, have been shown to improve smoking abstinence at the time of surgery and at postoperative follow-up. Considering the long-term cardiovascular benefit of smoking cessation, discussing and facilitating smoking cessation before surgery is recommended.
Preoperative coronary revascularization in patients with stable coronary artery disease is not recommended. Preoperative prophylactic coronary revascularization in this population did not clearly demonstrated benefit for the prevention of perioperative cardiac events and can result in increased surgical delays, costs and risk of bleeding with dual antiplatelet therapy.
Troponin measurement is recommended daily for 48 to 72 hours after surgery in patients with an elevated NT-proBNP/BNP measurement before surgery or if there is no NT-proBNP/BNP measurement before surgery, in those who have an RCRI score ≥1, age 45 to 64 years with significant cardiovascular disease, or age ≥65 years.
In patients who suffer a myocardial injury or myocardial infarction after surgery, initiation of long-term ASA and statin therapy is recommended.
Through the site, surgeons can access the latest clinical studies as well as educational lectures on perioperative cardiac risk assessment and management for patients undergoing noncardiac surgeries.