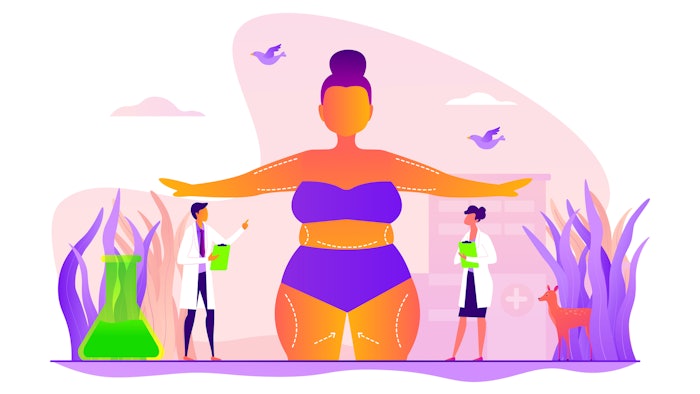 BTL has announced the launch of EMSCULPT NEO, a 2-in-1 body contouring platform that uses a combination of radiofrequency (RF) heating and high-intensity focused electromagnetic waves to noninvasively eliminate fat cells and tone muscles.
The device simultaneously emits RF and high-intensity electromagnetic energies, allowing providers to reduce fat and tone muscles in a single standalone procedure and is indicated for patients with a BMI up to 35.
"There are a great number of benefits that customers will reap after using EMSCULPT NEO. This is a result of us combining the technologies of radiofrequency heating to burn fat, and high-intensity focused electromagnetic waves to build muscle," said Ron Borsheim, VP of product development at BTL. "Heating the muscles while burning fat allows for synergistic effects that result in more fat reduction and muscle growth than any single gold standard procedure. We are thrilled about the results of seven new clinical studies that show an average of 30% fat reduction and/or 25% increase in muscle mass."
"There was a rapid, very measurable, noticeable reduction in fat with an increase in the muscle thickness, and these changes are much better than what we would get alone," said Carolyn Jacob, MD.
For more information, visit www.bodybybtl.com.