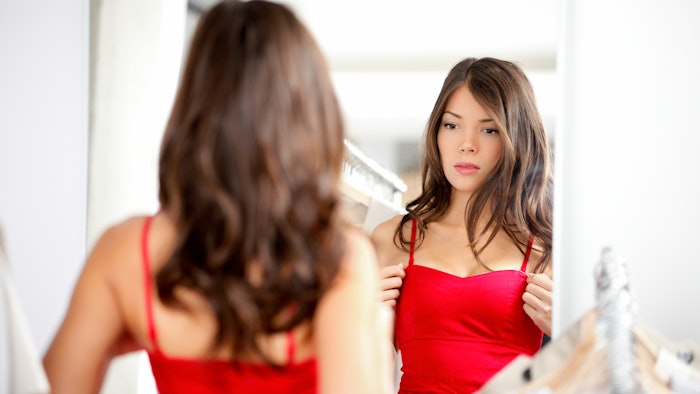 Breast augmentation with autologus fat grafting (AFG) offers high patient satisfaction, according to the results of a restrospective study published in the Aesthetic Surgery Journal (November 2020).
Authors Alexis Deschler, MD, et al, of the plastic surgery department, APHP, Hôpital Tenon in Paris, used the standardized BREAST-Q questionnaire to evaluate satisfaction in 42 patients who had received primary aesthetic breast augmentation with AFG alone in their department between January 2013 and January 2017. Patients completed additional questionnaires to evaluate patient and surgeon satisfaction.
Exclusion criteria included major ptosis (distance between the inframammary fold and the lower pole of the breast >2 cm), personal or family history of breast cancer, breast malformation (Poland syndrome, sternal malformation), previous history of liposuction and lack of adipose tissue (determined by pinch test, at least 2 cm).
Fat was harvested using conventional liposuction cannulas with a wetting solution of 1 mg of epinephrine and 1 L of Ringer lactate and processed via the Puregraft purification device.
Patients ranged in age from 23-53 years (mean age, 34 years). The mean volume of reinjected fat was 312.2 mL per breast (range, 130-480 mL). With the exception of physical well-being, which remained constant, the researchers observed significant improvement in all BREAST-Q postoperative items. Satisfaction with breasts had the greatest pre- and postoperative shift with a mean increase of 39 points.
Overall, 82% of patients were satisfied with the result of their liposuction. Six patients (14%) experienced minor complications. They included cytosteatonecrosis nodules (three patients), oil cysts (two patients) and one patient developed hypertrophic scars at the injection sites.