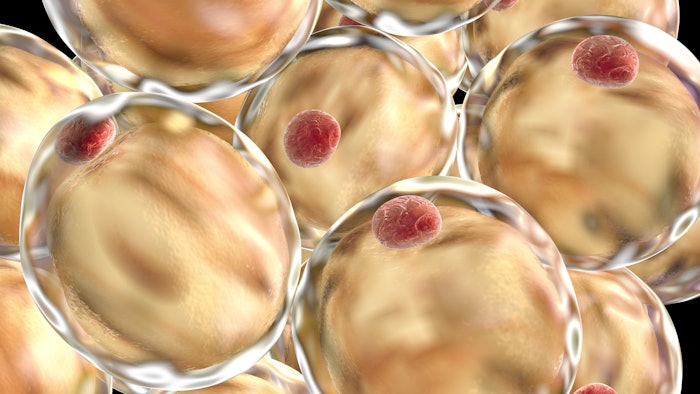 The results of a double‐blind, randomized, vehicle‐controlled study, published in the Journal of Cosmetic Dermatology (October 26, 2020), showed that topical application of adipocyte‐derived stem cell‐containing medium (ADSC‐CM) in combination with niacinamide post-laser treatment offers added anti-aging benefits for the skin.
Authors Young In Lee, MD, et al, from the department of dermatology at Yonsei University College of Medicine in Seoul, Korea, treated 25 patients with an ablative fractional laser (AFL) treatment on both sides of the face. Following the laser treatment, subjects applied moisturizers with or without ADSC‐CM plus 2% niacinamide to designated sides of their faces for three weeks.
The researchers used digital photography analysis as well as in vitro assays to measure wrinkle and melanin indices pre- and post-treatment. The wrinkle index, melanin index, patient satisfaction score and investigator's global esthetic improvement scale (GAIS) on the ADSC‐CM plus niacinamide-treated side were significantly higher compared to the skin on the sides of the faces treated with vehicle only. In vitro UVB irradiation assays with human keratinocytes showed decreased levels of pro‐inflammatory cytokines upon incubation with ADSC‐CM plus niacinamide, and the cell scratch assay showed decreased MMP‐1 and MMP‐2 expression as well as increased Type 1 collagen expression.
Access the full study here.