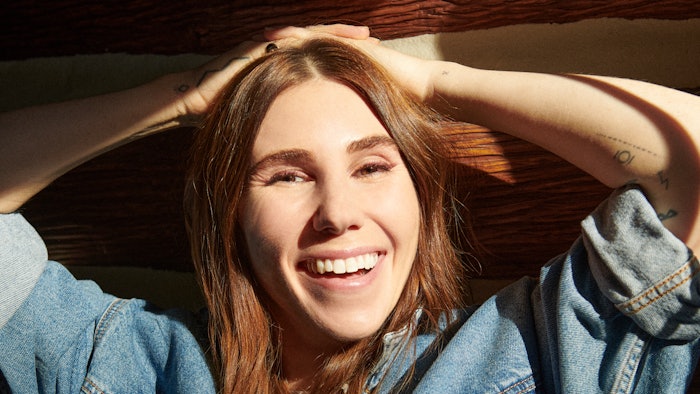 ISDIN has announced a new brand ambassador, Zosia Mamet, star of the upcoming HBO Max series The Flight Attendant.

Zosia was introduced to ISDIN through her dermatologist, Melissa K. Levin, MD, founder of Entière Dermatology, whose approach to skincare involves combatting photoaging and damage by protecting the skin from the detrimental effects of the sun and repairing existing damage.
With lots of travel, heavy makeup and a busy schedule, Zosia says relies on ISDIN to keep her skin healthy. As part of the campaign, she is sharing her skincare routine:
Currently, Zosia is using ISDIN's Micellar Solution to cleanse her skin every morning and evening before bed.
After cleansing in the morning, she applies Flavo-C Ultraglican, an antioxidant serum to protect her skin from free radical damage and she also applies tinted SPF, Eryfotona Ageless to protect her skin from harmful UV exposure.
"I have incredibly fair, sensitive skin but I'm also allergic to titanium dioxide, so finding a good sunscreen is a challenge. Eryfotona Ageless is light and non-greasy but keeps my skin feeling fully protected from the sun's rays. I wear it every day on top of my moisturizer," Zosia says.
At night, she also incorporates Melatonik night serum which contains melatonin, vitamin C and bakuchiol, a sensitive skin alternative to retinol.
"My dermatologist recommended that I use Melatonik as a night serum. My skin goes through a lot of wear and tear on set, but this recovery serum has been the perfect antidote. Even with a 4am call time, it keeps me looking fresh and rested," she says.
Lastly, she applies K-Ox Eyes under-eye cream to help reduce any puffiness and brighten the skin under the eyes.