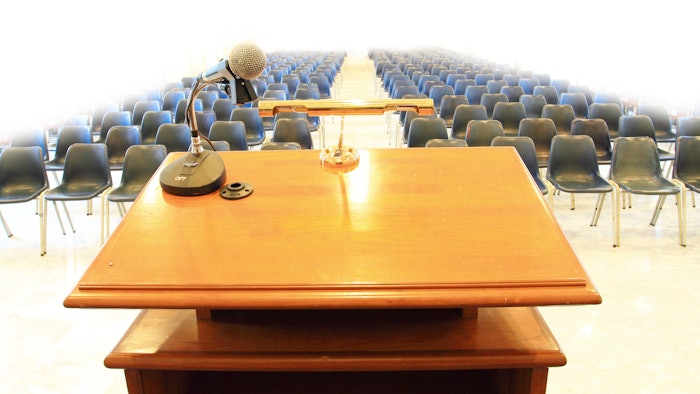 Merz Aesthetics announced its first Innovation Forum with a call for abstract submissions. The author of the winning abstract will have the opportunity to present his or her work on the main stage at the Merz Aesthetics Expert Summit (MEXS), scheduled for Fall 2021 in Vienna.
The forum will provide an opportunity for newer researchers and healthcare providers, including senior residents, fellows or clinicians in practice for fewer than five years, to share novel research and findings from their work in medical aesthetics. Topics can range from pre-clinical or clinical work, to innovations in the field of anatomy or novel observations from daily clinical practice.
A panel of independent international experts will serve as the Scientific Committee, and will evaluate and announce the top five submissions in February 2021. The Scientific Committee includes:
Niamh Corduff, MD, (Australia), clinical director and founder, Cosmetic Refinement Clinic
Sonja Sattler, MD, (Germany), director and founder, Rosenpark Clinic
Carla de Sanctis Pecora, MD, (Brazil), Dermatologie Clinica
Wilson Ho, MD, (Hong Kong), owner, Wilson Ho, MBChB - Private Practice
Jeremy Green, MD, (United States), sub-investigator, Skin Associates of South Florida
Cheryl Burgess, MD, (United States), founder, medical director and president, Center for Dermatology and Dermatologic Surgery
Rolf Bartsch, MD, (Austria): owner, The Aesthetics
The five finalists, selected based on their abstracts' level of innovation, practical relevance, potential and applicability, will have the opportunity to compete by each creating a video about his or her submission. The Scientific Committee, along with an online community of healthcare professionals, will then have the chance to vote for their favorite presentation through a new medical affairs platform by Merz Aesthetics, launching early next year.
The winner of the Merz Innovation Forum will be announced in June 2021, and invited to present his or her submission on the main stage at MEXS. The four runner-ups will also be invited to experience MEXS in-person in Vienna.
Those interested in submitting their work can do so via the official Merz Innovation Forum website through January 31, 2021. For more information about the Merz Innovation Forum, submission process and requirements, please visit: http://innovationforum.merz.com/.