Medical Aesthetic Solutions has changed its company name to SaltMed. The company has also introduced a new corporate logo and rebranded its signature technology: The SaltFacial. The SaltFacial device incorporates three tecthnologies to rejuvenate skin on the face and body and can be used on patients of all skin types.
It includes: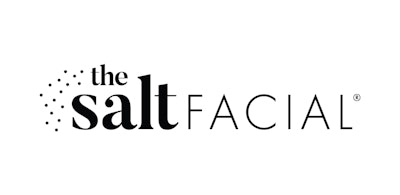 Sea Salt Resurfacing: Positive pressure and a patented handpiece deliver all-natural sea salt at a precise angle for uniform removal of the stratum corneum – without causing unnecessary trauma, bruising or major post-treatment erythema
Aesthetic Ultrasound: Increases the permeability of skin to enhance absorption of topical products
LED Phototherapy: Multi-wavelength medical-grade LEDs arranged in three large adjustable panels with four different therapeutic treatment modes. The LEDs can be used as a stand-alone therapy or in combination with other treatments and procedures to kill surface and subsurface bacteria, reduce inflammation and redness, stimulate collagen production and promote healing.
"I was first introduced to The SaltFacial by my esthetician, who used it at another practice. Not only is it well-crafted and designed, it also delivers high quality results for patients with a variety of uses," said plastic surgeon Christie Prendergrast, MD. "In my practice, we center a lot of our aesthetic treatments around skin quality, and this device is good for all skin conditions, skin types, and I often use it for post-surgical treatments."