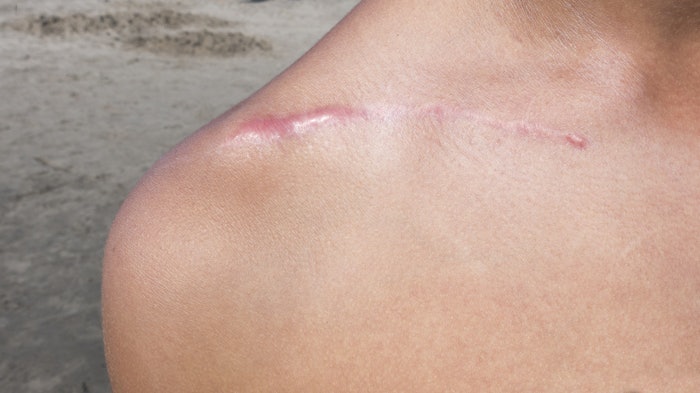 Researchers conducted a prospective, observational study that investigated and compared postsurgical scars between omnivores and vegan patients.
Related: Eating for Clear Skin
The study, published in Dermatologic Surgery (December 2020), enrolled 21 omnivore and 21 vegan patients who underwent surgical excision of a nonmelanoma skin cancer. Researchers evaluated postsurgical complications and scar quality using the modified Scar Cosmesis Assessment and Rating (SCAR) scale. After six months, vegan patients had a higher modified SCAR score than omnivores, showing worse scar spread, more frequent atrophic scars and worse overall impression. 
Vegans also showed a significantly lower mean serum iron level (p <.001) and vitamin B12 level (p < .001), as well as more frequent wound diastasis (p = .008). Therefore, the results of this study suggest that a vegan diet may negatively influence the outcome of postsurgical wound healing and surgical scars. 
Read the full study here.