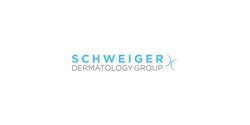 Schweiger Dermatology Group has acquired Montgomery Dermatology with three locations in King of Prussia and Audubon, Pennsylvania, as well as the Vestal, New York-based practice of Dr. Joseph Newmark.
"To support our growth and provide the latest resources and services to our patients we began to seek a partner that shared this vision," said Erum Ilyas, MD, founder of Montgomery Dermatology. "We are thrilled to partner with Schweiger Dermatology as they have a proven model that allows their providers to focus their time and expertise on their patients, while providing the support they need to optimize the patient experience."
Two additional providers from Montgomery Dermatology will be joining Schweiger Dermatology along with Dr. Ilyas: Rina Mary Allawh, MD and Christina Lee Chung, MD.
"It is an honor to welcome Drs. Ilyas, Allawh and Chung as well as Dr. Newmark and his team to Schweiger Dermatology Group as we carefully and thoughtfully expand our practice," says Eric Schweiger, MD, founder and CEO of Schweiger Dermatology Group.