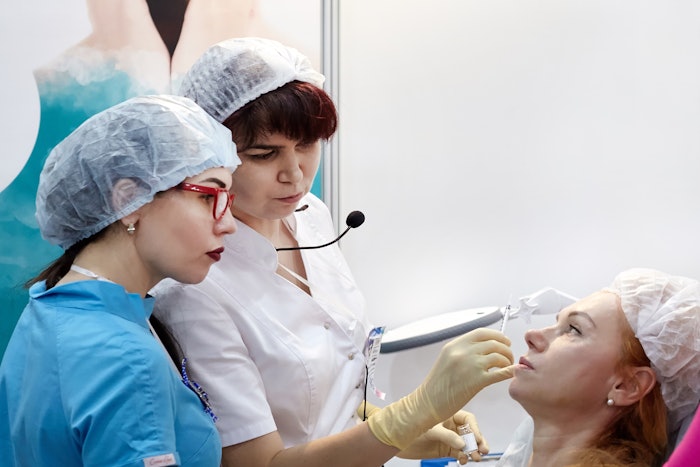 The American Med Spa Association (AmSpa) has acquired the Academy for Injection Anatomy (AIA), a clinical training program developed by plastic surgeon and anatomist Chris Surek, DO. 
"AmSpa has always wanted to provide best-in-class hands-on clinical and didactic training but, until now, we hadn't found the right partner," said Alex R. Thiersch, JD, founder and CEO of AmSpa. "When the opportunity to bring Dr. Surek and his team to AmSpa presented itself, I jumped at the opportunity with enthusiasm. Dr. Surek's Academy for Injection Anatomy is unquestionably the gold standard in the industry for injectable training." 
The AIA allows participants to take part in  hands-on injection and dissection activities, under the instruction of Dr. Surek and the other members of the AIA faculty. 
"This is going to be a very special partnership," says Dr. Surek. "Over the past few months, behind the scenes, I have been working with my faculty, including our newest member, Steven Weiner, MD, to develop a fresh, unique and fully comprehensive one-stop-shop training course for injectors of all skill levels. This comprehensive injection training course will include full face anatomy, injection technique, rheology, toxin science, complication management and ultrasound—all assembled in a high-yield two-day course including our world-class, one-of-a-kind, hands-on cadaver lab curriculum. I am so excited to team up with AmSpa and take this vision and passion national and international." 
Dr. Surek is a board-certified plastic surgeon and facial anatomist, assistant professor of anatomy at Kansas City University in Kansas City, Missouri, and clinical assistant professor of plastic surgery at the University of Kansas Medical Center. He specializes in cosmetic surgery of the face, breast and body, as well as noninvasive facial rejuvenation procedures and is the co-author of Facial Volumization: An Anatomic Approach, an anatomy-based textbook for filler injections.
The AIA will now be available to injectors throughout the country, in conjunction with AmSpa's Boot Camps.
"Our goal in acquiring the AIA was not to change what Dr. Surek is doing, because he is already the best at what he does, but to add to it by increasing the scope and breadth of his offerings, all while keeping the course affordable and accessible to everyone in the industry," said Thiersch. "AmSpa will help pass his knowledge to more people, in more locations, than ever before."
For more information, visit americanmedspa.org/page/injectionanatomy.