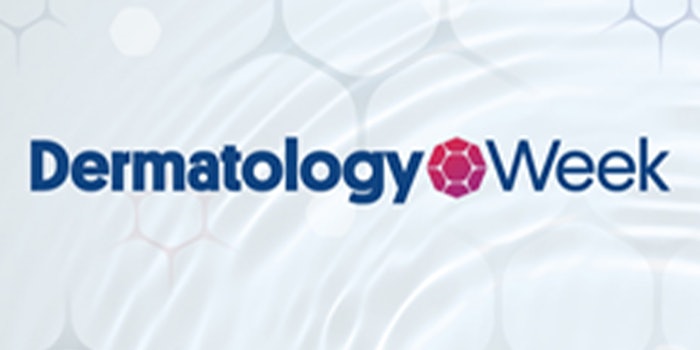 HMP Global has announced the launch of Dermatology Week, a four-day online meeting which will take place on September 16-19, 2021.
The event will provide medical and clinical dermatologists, physician assistants, nurse practitioners, researchers, and others. It includes a clinically relevant and practical educational program focused on updates in immune-mediated dermatologic conditions, patient management strategies, expert perspective and the exchange of insight and best practices on current medical and cosmetic dermatological topics and practice management.
Leading the development of the Dermatology Week program is a group of clinical experts lending a broad range of medical and clinical perspectives. 
Serving as senior advisers are:
Steven R. Feldman, MD, PhD, professor of dermatology, pathology and public health sciences, Wake Forest University School of Medicine, Winston-Salem, North Carolina
Joel Gelfand, MD, MSC, FAAD, professor of dermatology and of epidemiology vice chair of clinical research and medical director, dermatology clinical studies unit director, psoriasis and phototherapy treatment center, University of Pennsylvania Perelman School of Medicine.
Serving as co-chairs are:
April W. Armstrong, MD, MPH associate dean, clinical research, professor of dermatology, director, clinical research support, Southern California CTSI Keck School of Medicine, University of Southern California
Brian S. Kim, MD, MTR, FAAD, associate professor of medicine (dermatology) co-director, Center for the Study of Itch and Sensory Disorders, division of dermatology, department of medicine, Washington University School of Medicine
Mital Patel-Cohen, MD, director of complex medical dermatology, Summit Medical Group
Ruth Ann Vleugels, MD, MPH, MBA, director, autoimmune skin disease program, program director, Dermatology-Rheumatology Fellowship, vice-chair, Brigham and Women's Hospital department of dermatology, associate professor, Harvard Medical School.
Serving as official partners for Dermatology Week will be the National Psoriasis Foundation and the National Rosacea Society.
Dermatology Week joins a slate of online-only educational meetings that the company is launching in 2021, including: Neurology Week, Great Debates & Updates in Women's Oncology; Great Debates & Updates in Electrophysiology, Great Debates & Updates in Oncology Pharmacy; EMS World Spring; and Sana Summit. .
"Dermatology Week is a unique, distraction-free learning experience where the focus will be on dermatology, not destination. With a program that is patient-centered, practical, and progressive, we will explore cutting-edge advancements from leading educators and rapidly translate findings into takeaways that improve knowledge and enhance clinical outcomes," said Joel Gelfand, MD.
For more information, visit hmpglobal.com.