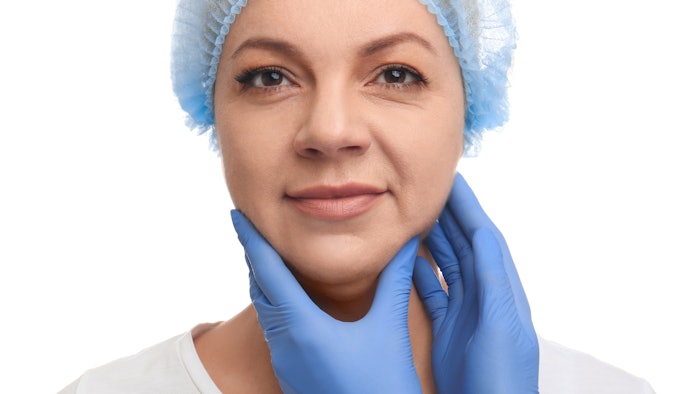 The U.S. Food and Drug Administration (FDA) has approved Restylane DEFYNE for chin augmentation and correction of mild to moderate chin retrusion. Restylane DEFYNE is a hyaluronic acid filler designed with XpresHAn Technology, shown to maintain natural dynamic movement in the lower part of the face.
Clinical trials for the FDA approval showed that most subjects had significantly improved chin projection for up to one year and that Restylane DEFYNE demonstrated results across a wide variety of patients, including patients with all skin types, male patients and patients over the age of 52 years old.
A pivotal Phase 3 study revealed the following by week 12 after treatment:
99% of patients said Restylane DEFYNE improved the appearance of their chin projection, while 100% of injectors said DEFYNE improved the appearance of their patients chin projection at 12 weeks.
Patients reported satisfaction with the appearance of their chin, including how the chin looked proportional to the rest of their face (91%), enhanced their profile (88%), looked from every angle (88%) and looked more sculpted (87%).
An independent reviewer assessed an improvement of chin augmentation in the majority (93%) of patients at week 12.