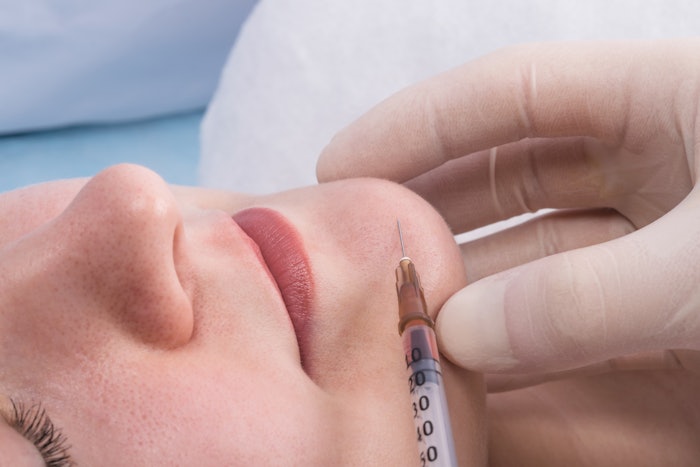 Merz Aesthetics has announced the U.S. launch of BELOTERO BALANCE (+), the lidocaine formulation of BELOTERO BALANCE.
"Healthcare providers can now rely on the well-known rheological properties and performance of BELOTERO BALANCE with the time savings and consistency of a pre-mixed lidocaine formulation," said Patrick Urban, North America president, Merz Aesthetics. "The new offering plays an important role in the Merz Aesthetics portfolio, taking us a step further in our commitment to providing our customers with a cultivated range of quality products to deliver outstanding outcomes for their patients."
BELOTERO BALANCE (+) is an injectable filler used to smooth moderate-to-severe facial lines and wrinkles in the lower face. The HA in BELOTERO BALANCE (+) is formulated to create a smooth and cohesive gel that blends into the natural structure of the skin, to fill etched-in lines and wrinkles while creating a smooth, natural look and feel.
"BELOTERO BALANCE has been a go-to filler for superficial lines for nearly 10 years, as its special HA formulation evenly blends with natural skin tissues, providing a flawless finish," said board-certified dermatologist Michelle Henry, MD. "Healthcare providers and patients now have the added value of a lidocaine formulation, with BELOTERO BALANCE (+)."