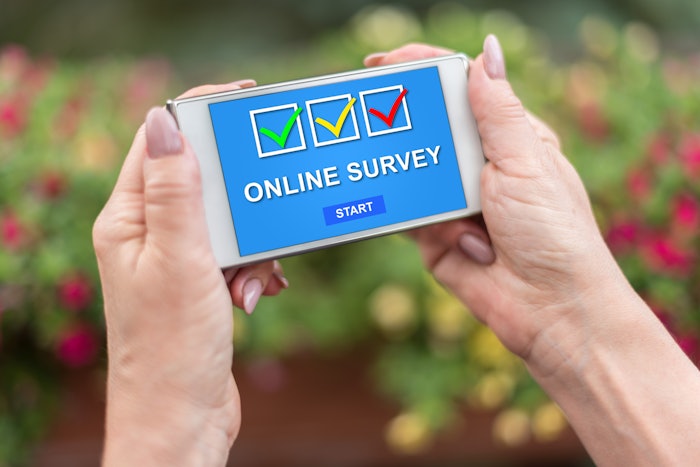 The American Academy of Facial Plastic and Reconstructive Surgery (AAFPRS) has released the results of its 2020 member survey, which was conducted in December 2020 by ACUPOLL Precision Research via an online survey of the organizations 2,200 members.
The survey revealed that:
70% of respondents reported an increase in bookings and treatments over the course of the COVID-19 pandemic, with 90% reporting an increase of more than 10%.
96% of members who experienced higher patient volume indicated that it is because men and women have more time and flexibility to recover from treatments due to social distancing and the benefits of working from home.
The "ZOOM dysmorphia" brought on by patients staring at themselves on screen all day, leading to requests for eyelid procedures to look less tired was highlighted as trending by 56% of surgeons.
Many patients are still seeking that real-life filtered look, with 75% of surgeons detailing patients seeking cosmetic procedures to look better in selfies - up 33% overall since the AAFPRS first identified this trend in 2016.
"Real time video cannot be FaceTuned or photoshopped to smooth out a bump on the nose, crow's feet or a sagging neck," said AAFPRS president, Paul J. Carniol, MD. "Unlike selfies and video editing apps like TikTok and Reels on Instagram, the video conferencing used for school, work and ZOOMing with family and friends does not allow for filtering capabilities, making it a particularly easy lens for self-scrutiny."
The three most common surgical procedures performed by AAFPRS members in 2020 were rhinoplasty, facelift (including partial facelifts) and blepharoplasty.