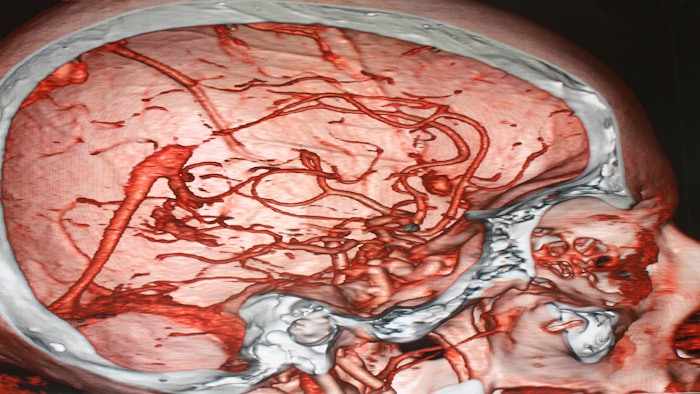 As researchers and medical professionals continue to seek consensus on effective treatments for hyaluronic acid filler-induced blindness, a study published in the Aesthetic Surgery Journal (March 2021) suggests that direct delivery of hyaluronidase to ophthalmic artery occlusion through endovascular cannulation is not the answer.
Investigators Lei Zhang, MD, et al, of Zhejiang Provincial People's Hospital in China treated four patients with visual impairments caused by HA filler embolization. Using superselective angiography, they introduced a microcatheter along a guidewire from the femoral artery to the ophthalmic artery to directly deliver hyaluronidase to the HA embolism.
Selective cerebral angiography showed that the endovascular application of hyaluronidase significantly alleviated occlusion in three patients, but only one patient showed slight visual improvement. The other three patients had no improvement in their visual function during a follow-up period of more than three months.
One patient suffered from cerebral infarction in the left middle cerebral artery during the intervention surgery. Two patients showed multiple lacunar cerebral infarctions after the operation. None exhibited symptoms of hemiplegia during follow-up.
As a result of these complications, the researchers concluded that, "Although the endovascular application of hyaluronidase could partially recanalize the occluded branches of the ophthalmic artery, it had limited effects on restoring vision. Considering the risks of vascular intervention surgery, this approach should be considered with caution."