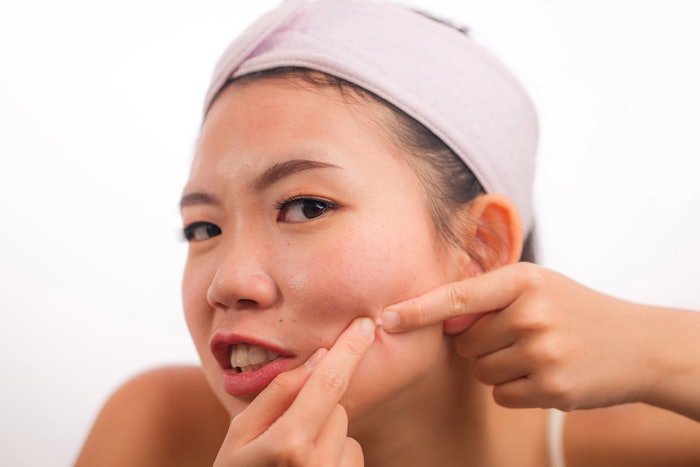 Galderma Laboratories is launching a direct-to-consumer advertising campaign for its AKLIEF (trifarotene) Cream, 0.005%. Entitled, Me Being Me, the campaign was designed to shed light on the powerful connection between acne and self-confidence for teens and young adults.
"We have always known that many acne patients experience significant burden beyond just the physical impact of the condition, but most recently we've found that the impact can be magnified by the technology we've come to rely on," said Jenna Parenton, AKLIEF Cream brand manager. "Through the 'Me Being Me' campaign, we hope to empower those living with acne to understand that there are solutions. We encourage a discussion with a dermatologist to develop a treatment plan that may help acne sufferers see clearer skin, which helps them live life unfiltered." 
The campaign will share stories of real people with acne who are boldly living their best lives and provide people with the information they need to talk to their dermatology provider about AKLIEF Cream for the treatment of acne vulgaris.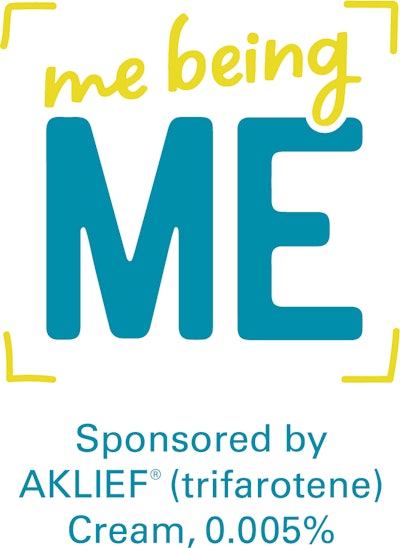 The campaign includes paid and organic social media, influencer activations and strategic content partnerships as well as a new creative advertising campaign and online hub launching in spring 2021.
A recent survey conducted by Galderma, in collaboration with Wakefield Research, revealed that frequent on-camera time is discouraging acne sufferers from fully participating in their virtual environments. In fact, 86% of acne sufferers have been distracted by their acne on a video call, often missing what others are saying, and 62% of acne sufferers opt to turn their cameras off during video calls, sometimes even faking technical glitches to avoid the on-screen time. 
"Many people think acne is just a teenage disease – but I've seen a significant rise in adult-onset acne in my practice, particularly in young women," said Julie Harper, MD, board-certified dermatologist and Galderma consultant. "They are juggling virtual school, online dating and trying to start their careers, and they're coming to me on the verge of tears, feeling like this is something they should have outgrown. With an acne treatment like AKLIEF Cream, I'm able to offer an option that's proven effective and safe. With clearer skin, my patients are able to focus less on their acne and more on these pivotal moments in their lives."