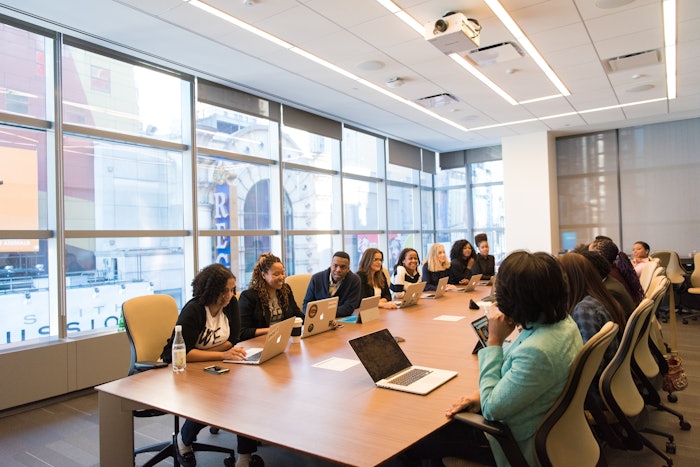 The American Academy of Cosmetic Surgery (AACS) and the Cosmetic Surgery Foundation (CSF) have announced their 2021-2022 leadership teams.
The AACS is an educational provider for cosmetic surgery practitioners from a diverse array of medical specialties, including dermatology, oral & maxillofacial surgery, otolaryn-gology, general surgery, ophthalmology and plastic/reconstructive surgery.
The CSF is the research and education arm of the AACS.
The 2021-2022 AACS Executive Committee members include:
Mark Mandell-Brown, MD, president
J. Kevin Duplechain, MD, vice president
Rania Agha, MD, treasurer
Alex Sobel, DO, secretary
Chris Lowery, DO, immediate past president and trustees
Mohammad Banki, MD, DMD
Victoria Karlinsky-Bellini, MD
James Koehler, MD
Emily J. Lo, MD
Carey Nease, MD
Samir Pancho-li, DO
Marco Pelosi, III, MD
William P. Werschler, MD
Marco Barusco, MD, American Hair Restoration Surgery representative
Joseph Castellano, MD, American Society of Liposuction Surgery representative
Lisa Chipps, MD, American Society of Cosmetic Laser Surgery representative
The 2021-2022 CSF Officers include:
Sheila Barbarino, MD, president
Alex Sobel, DO, vice president
Edward Zimmerman, MD, treasurer
Roxana F. Barad, MD, secretary
J. Kevin Duplechain, MD, immediate past president
Ryan Diepenbrock, DDS, director
Robert Jackson, MD, director
The AACS and CSF have also brought on a new management firm, TREX & Medical Society Management, a boutique association management company that works with national and international nonprofit medical associations. 
"As AACS and CSF embark on an exciting next phase of growth and evolution as a leading organization dedicated to excellence in cosmetic surgery and aesthetic medicine, we are delighted to welcome TREX-MSM aboard as our management team. They have an outstanding track record of managing medical specialty associations, and together, we envision great outcomes," said AACS president Mark Mandell-Brown.