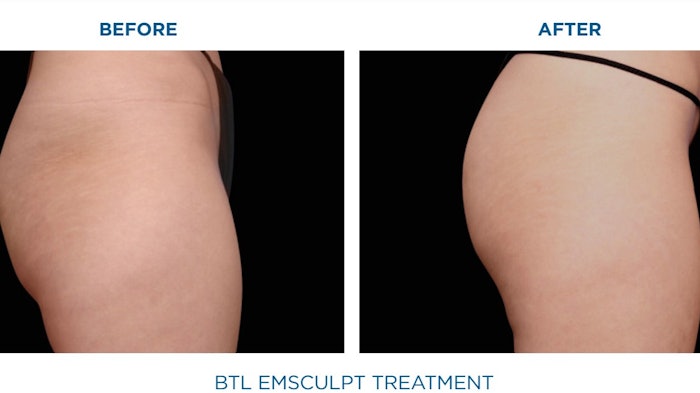 BTL Aesthetics is celebrating National Emsculpt Week this week (May 16-22, 2021). The company is hosting a competition among Emsculpt providers, which encourages them to engage with one another and their local communities. More than $950,000 in prizes and compensated treatments will be provided. In addition, BTL will be providing free treatments to 250 first responders and healthcare workers. This commitment was inspired by the desire to use Emsculpt treatments to reinvigorate those who stood and fought on the front lines of the COVID-19 pandemic. 
"There is no better way to celebrate National Emsculpt Week than to give back to those who fought long and hard to keep us all healthy and safe during the pandemic," said John Ferris, VP of U.S. Marketing. "We're beyond honored to work with our partners in order to help first responders rejuvenate their bodies while allowing them to continue serving our communities in need, through our BTL Cares program."
Launched in 2018, Emsculpt therapy uses HIFEM technology to build muscle and sculpt the body in a 30-minute session.