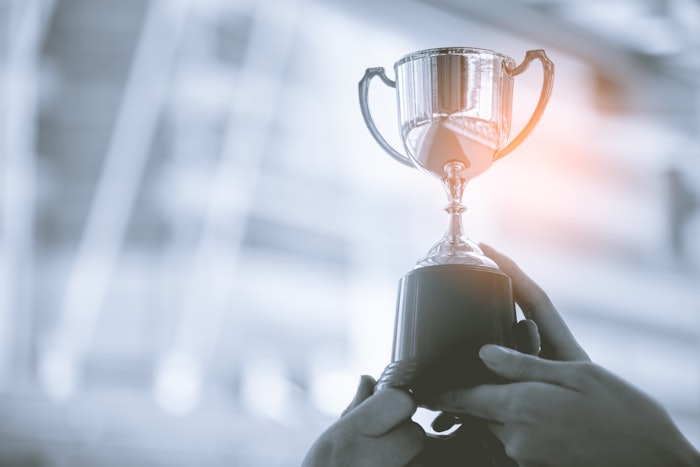 Courtesy of Dreamstime
Lucintel has announced that Vomaris Innovation's Procellera FlexEFit Antibacterial Wound Dressing has received the "2021 Product Innovation Award Winner in the Wound Care Technology Market".
Vomaris Innovations was chosen for the award because of its V.Dox Technology and its novel clinical application.
Vomaris Innovation's V.Dox Technology:
Employs embedded moisture-activated microcell batteries that wirelessly generate electricity within the same physiologic range that wounded skin uses to drive healing
Demonstrates broad spectrum antimicrobial impact and the ability to disrupt and prevention biofilm infection, without the use of high-volume ionic silver or added chemicals
Procellera FlexEFit Antibacterial Wound Dressing fits over virtually any length or curvature of surgical incision with just one product configuration. The dressing has three layers: the V.Dox Technology wound contact layer, a polyester-based absorbent layer and a polyurethane semi-occlusive outer adhesive.
"V.Dox Technology gives me peace of mind because I know it's killing bacteria around the wound site, including biofilm. The FlexEFit product is particularly helpful following body contouring procedures - the design has allowed me to easily link dressings together to cover these typically long and curved incisions with only one product configuration. Its comfortable for patients and greatly simplifies post-op patient care," said Gayle Gordillo, MD, chief of the division of plastic surgery at Indiana University, Dr. Sanford and Thelma Glanz professor, and medical director of IU Health's Wound Services.