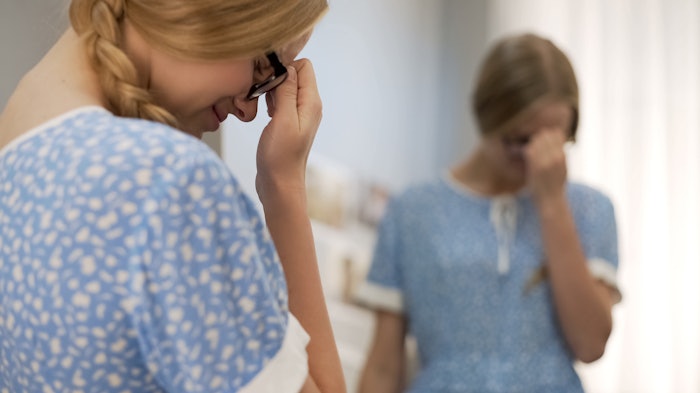 Mederma released the survey results of a study that evaluated the impact that skin insecurities have on consumers' mental health. The survey found that more than half of Americans would skip events altogether (pre-pandemic) instead of going through the hassle of dealing with skin issues and insecurities. Three in five respondents agreed that their skin has a big impact on their self-confidence and mental health. 
Related: Consumers Seek Massage to Build Self Confidence Post Pandemic
Mederma created this survey as well as its "You Are More Than Your Scar" campaign to honor Mental Health Awareness in May. "When we were creating our new 'You Are More Than Your Scar' campaign, it was inspiring to see that every scar has a story, and more importantly, people often fight silent battles with their marks and scars," said HRA Pharma America president, Bradley Meeks. 
Key Takeaways from the Mederma Survey
The survey included 2,000 American adults. It uncovered how skin imperfections have kept people from seeing family, going to birthday parties and even attending weddings. The survey also uncovered that some respondents already embrace their scars or have started to accept their insecurities. 
27% of respondents said that skin injuries like cuts made them feel insecure about their physical looks, while 24% and 22% shared the same feelings about burns and surgery scars, respectively.
32% had acne scars as their top concern toward their insecurities, with 30% and 25% feeling the same way about stretch marks and existing acne, respectively.
54% admitted they struggle to find time for self-love and self-care.
62% prioritize the needs of others and neglect their own mental health. 
58% said they have experienced social anxiety due to bad skin in the past. 
61% said they'd skip events altogether instead of going through the hassle of dealing with their skin insecurities. 
Of the respondents with scars, 62% shared they've started wearing their scars with pride because they've made them who they are today.
64% of respondents said that the pandemic gave them the time they needed to embrace their insecurities, and 52% have started to feel more confident in themselves. 
When having a "good skin day," 66% of respondents said they feel like they could take on the world. 
Related: How Beauty Standards Have Evolved in 2021
Path to Clear Skin
When it came to what respondents would give up in order to have picture perfect skin, respondents were prepared to give up a multitude of things. However, the top five included: 
34% were prepared to cancel their Netflix subscription for life,
33% were ready to give up their smartphone for life,
31% said they would only eat oatmeal for one year,
27% said they would give up their favorite food for life, and
22% said they would give up sex for a year. 
When it came to covering up their skin imperfections, 31% of respondents noted that they use heavy makeup, and 36% said they wear baggy clothing to hide their perceived skin issues. Many respondents have turned to skin care to try and get the pristine skin they desire, with 26% of respondents saying their skin care routine takes about five to six hours a week.
When asked what celebrity skin they'd like to make a filter of, Savannah Guthrie, Kelly Ripa and Ryan Seacrest were the top three choices. However, when it comes to celebrities that embrace their scars, Gen Z respondents felt that Selena Gomez, Padma Lakshmi and Kylie Jenner "owned their scars" the best.