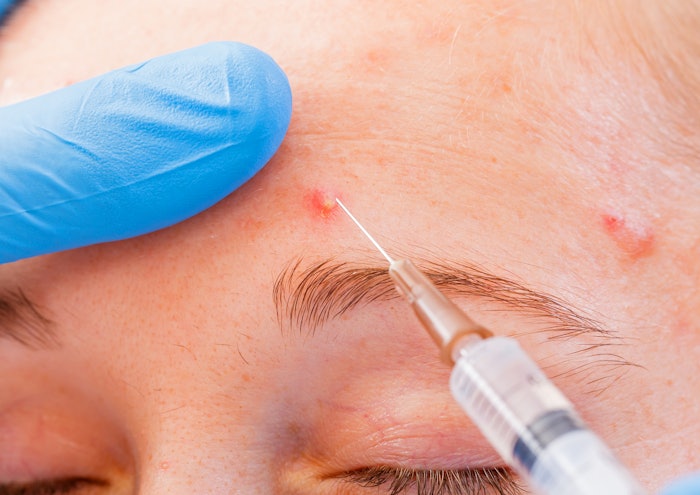 Hoth Therapeutics has announced that its investigational topical HT-003 has yielded positive results in an in vivo acne therapeutic model.
HT-003 is a group of retinoic acid metabolism blocking agents (RAMBA), which are novel agents that prevent the breakdown of retinoic acid, which acts as an anti-inflammatory agent in the body.
The in vivo acne therapeutic model showed that HT-003 reduces the expression of toll-like receptor 2 (TLR2) as well as the expression of numerous cytokines critical for acne pathophysiology that are also relevant therapeutic markers for other inflammatory-driven skin diseases.
The study was performed using mouse skin, which was topically pre-treated with either RAMBA or a nonclinical vehicle for two days. Then, the skin was intradermally injected with peptidoglycan (PGN), which induces acne-like inflammation. The models demonstrated that PGN-induction of TLR2 and a broad list of inflammatory cytokines were inhibited in skin pre-treated with RAMBA.
"The results of this study are extremely promising and suggests that this drug could both treat acne and may actually help prevent it," said Jonathan Zippin, MD, PhD, FAAD, associate professor of dermatology at Weill Cornell Medicine and Hoth senior scientific advisor, who is lead on the study. "The data also suggests that the HT-003 compounds have the potential for treatment of numerous inflammatory skin diseases."