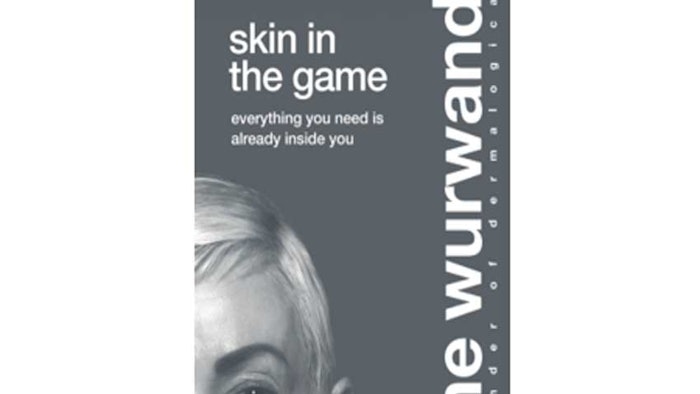 Dermalogica founder Jane Wurwand is sharing her journey in her upcoming book, Skin in the Game, launching October 26, 2021. The inspirational memoir will serve as a guide for entrepreneurs. 
Throughout Skin in the Game, Wurwand shares advice she has learned from personal experiences to provide wisdom that will help readers identify their unique traits, find their authenticity, seize their potential, and live their biggest life; It's just as the book's subtitle denotes: "Everything you need is already inside you." 
"Despite what other books might tell you, you don't need a ten-year plan, an MBA and hundreds of thousands of dollars in the bank to do the thing you've always dreamed of," says Ben & Jerry's ice cream Co-Founder, Jerry Greenfield, in advance praise for Skin in the Game. "To live a brave and entrepreneurial life, you must just say yes to your dreams, and figure the rest out as you go. This book will show you that you have everything you need already inside you and anything else can be solved with ice cream."  
The memoir will be available in the U.S. and Canada starting on October 26, 2021, and globally in December. It is also currently available for pre-order.