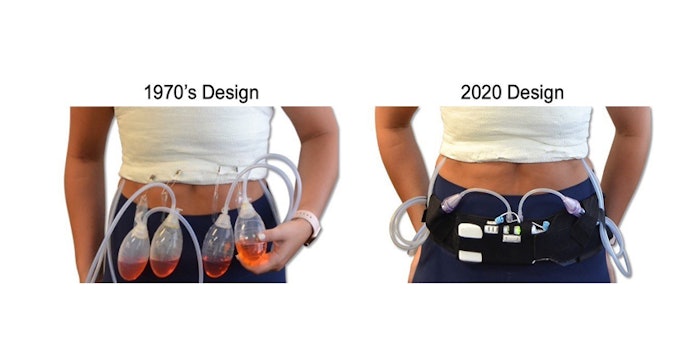 Courtesy of SOMAVAC Medical Solutions
SOMAVAC Medical Solutions has been granted a U.S. Patent, covering its SOMAVAC SVS Smart Suction Technology and surgical drain management platform.
The SOMAVAC SVS is a surgical drain pump, cleared by the FDA, which prevents seromas in plastic and general surgery. It is most commonly used for mastectomies, breast reconstructions, hernia repairs, tummy tucks and complex orthopaedic procedures.
The device applies continuous suction to surgical drains for the removal of fluids and may reduce the risk of seromas or hematomas. The longer the surgical drains and bulbs remain in place, the higher the risk of infection becomes for the patient. 
The company notes that manual devices are inconsistent in applying suction and ineffective at removing fluid, leading to stagnation, fluid build-up and backflow issues. 
"The SOMAVAC SVS is especially critical for our most vulnerable patients with breast and other cancer surgeries. If a cancer patient develops a complicated seroma and an infection, it can delay other life-saving treatments and result in a poor outcome," said Esra Roan, PhD, co-founder and CEO of SOMAVAC Medical.