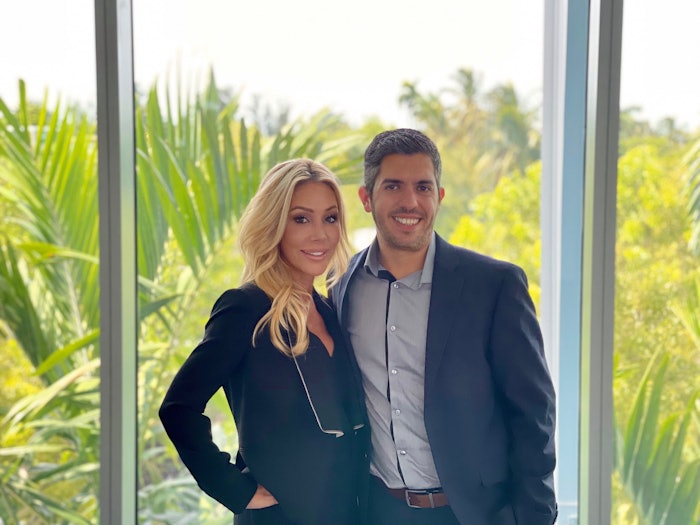 Courtesy of APX
APX Platform has a new advisory board of aesthetic industry experts and key opinion leaders that will help steer the company's strategic vision and growth as well as provide insights to deliver more value to plastic surgery and medical spa clients.
APX is a business intelligence growth and training platform developed by consultant Terri Ross to increase the profitability and employee productivity of aesthetic practices by translating raw data into actionable Key Performance indicators (KPIs) and insights. 
APX's new Advisory Board members include:
Renato Saltz, MD, FACS, is past president of The Aesthetic Society, past president of the International Society of Aesthetic Plastic Surgeons, committee member for numerous industry society meetings and owner of Saltz Plastic Surgery.
Barry DiBernardo, MD, FACS, is past president of ASERF, the research arm of The Aesthetic Society, past president of the New Jersey Society of Plastic Surgeons, serves as faculty for numerous society and industry meetings and is the owner of New Jersey Plastic Surgery and New Jersey Clinical Research Center.
Paco Canales, MD, and Dr. Heather Furnas, MD, FACS, are co-owners of Plastic Surgery Associates & Allegro MedSpa. The husband-and-wife team have chaired committees for The Aesthetic Society, ASPS, AAPS and CPS and are former clinical instructors in surgery at Harvard Medical School. Heather is an adjunct clinical professor of plastic surgery at Stanford University.
Mike Dow, advisor and general partner at Basic Ventures has more than 12 years of experience in tech startups and has served as advisor for 16 Software as a Service (SaaS) companies. He is an active Silicon Valley investor with three successful large-exit rounds.
"We are thrilled and honored to welcome our new Advisory Board members," said APX founder and co-CEO Terri Ross. "I have known and personally worked with all of these top industry experts for years both as mentors, colleagues, co-panelists at various conferences, or as clients. I'm confident that their wealth of industry knowledge, hands-on experience and medical point of view they bring to the table will help move APX forward as we continue to enhance and add new capabilities to deliver value to our clients and better serve the aesthetics industry."